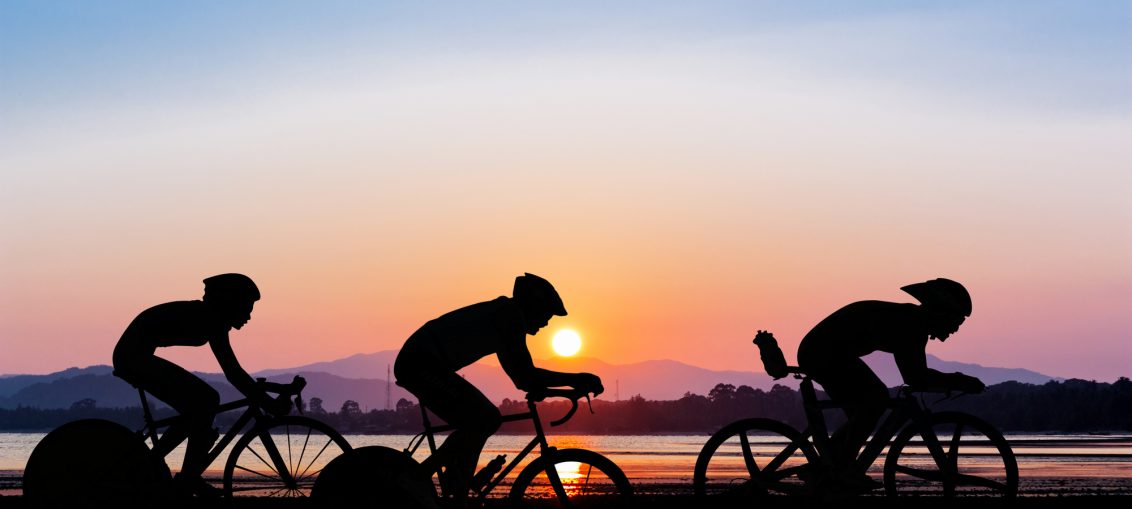 Finding the right tri suit can make or break your performance on the big day. Afterall, you don't want issues with your gear to be the difference that causes you to have a bad race.
If you're bad at making decisions: never fear! We've compiled this nifty list of the top 10 triathlon suits so you can have a look at what the best brands have on offer all in one place.
But before we dash into it…
What Should You Look For In A Good Tri Suit?
The best triathlon suits have a few key features in common. When shopping around for your perfect tri suit, you want to make sure the one you end up purchasing has:
Good Moisture Control/Management
Moderate Padding
Efficient Ventilation
Snug fit
These factors all play an important role in your comfort while training. Now, onto our top tri-suit picks…
1. Castelli Free W Tri ITU Suit
Available in different colorways, with sizes ranging from XS-XL, Castelli's ITU suit is breathable and lightweight.
This suit has soft-finish armholes to reduce chafing, as well as Instadry Speed fabric on the lower portion for minimal water absorption while swimming.
One of its handiest features is its two pockets. Not only are they aero and hydro-optimized, but they're handy for storing nutritional snacks you can dig into for a boost while on the run.
A men's version is also available short-sleeved and sleeveless models.
2. Louis Garneau Course M-2 Tri Skin
This men's tri suit by Louis Garneau is definitely one of the more high-end suits. If you're willing or able to invest more, you'll certainly get your money's worth with this brand.
Their M-2 Tri Skinsuit comes with a full-length zip and a comfort-designed neck. What's more, it's aerodynamic, as well as moisture-wicking and stretchy. With this suit, Louis Garneau really seems to have thought of everything.
One of the best features is the suit's chlorine resistance, which very few other suits appear to have. This makes it perfectly intended for use in pools as well as out in open waters.
If you're still not impressed, get this: The M-2 Tri Skinsuit is made out Crabyon. This high-spec scientific fabric is:
Antibacterial
Allergy-tested
Aids In Tissue Regeneration and Accelerates Wound Healing
So all in all, you get what you pay for with this suit.
3. De Soto ITU Suit
Supposedly this suit can reduce swim times by around 1 minute a mile due to its aerodynamic technology.
Unlike the Garneau suit, the De Soto ITU isn't designed for repeated use in a chlorinated pool. So you may want to rethink your training schedule if you're used to your local pool.
Despite this, down to its very panels, the De Soto ITU is designed for speed and durability in a wetsuit and non-wetsuit races.
4. Betty Designs Signature Aero Mesh Suit
For women, particularly those who are more style-conscious, this suit a certainly difficult to miss! Along with its punk rock aesthetic, its mesh fabric creates a lightweight, airy feel to have you sprinting comfortably to the finish line.
Ergonomic patterning will keep you nice and snug while minimizing drag and improving overall performance.
Another great feature of this suit is that the fabric is SPF 50+ and will protect you from the sun's rays on hotter days.
5. 2XU Active Tri Suit
Another tri suit for women, 2XU's Active suit is one of the cheaper ones you'll find on the market. However, don't let this put you off.
Flatlock stitching means you can wave goodbye to chafing. This feature increases comfort. You'll also find 3 pockets on this suit for extra storage, as well as cushion, and mild compression for the legs.
6. Zone3 Aeroforce Nano
Zone3's Aeroforce Nano is known for its good value for money. This suit is as comfortable as it is sturdy.
Made of five different fabrics for ultimate speed, the fabric on the chest and the front of the legs, in particular, is designed for its aerodynamic features.
The flat-chest stitching and glue bonding technology on this suit also help minimise drag and discomfort. You'll also find great temperature control here with the use of Airflo, Sensory and Aquaflo fabrics for maximum breathability.
7. Sugoi RS Speedsuit
Sugoi's speedsuit offers aero-efficiency and sun-protection in this high-spec model.
This suit offers 11mm foam layers for less pressure on sit bones. This makes it the perfect suit for veteran triathletes who are looking for extra comfort for past damage they may have suffered while competing.
Micro-ventilation aids temperature control, and pockets are engineered to cause low drag in the water. All in all, the detail in this suit justifies its hefty price tag.
8. Orca 226 Short Sleeve
One of the best features of Orca's 226 suit is the convenient fully opening waist front. This is ideal for impromptu toilet breaks and smooth transitions.
Orca has really shown an understanding of what it is to take part in a triathlon. And it's not all glamorous. The stretch of this suit means it will fit like a glove, and its chamois foam will move with you like a second skin.
Nano-crystal technology will also help keep you cool and safe from the sun.
9. SLS3 Fobic Speedsuit
The SLS3 tri suit provides cushioned support that will make cycling much more comfortable. The flexible fabric made of like a light and airy spandex/nylon/lycra blend also supports muscles.
The only downsides to this suit are that sizing runs quite small, so be sure to go a size bigger than what you're used to when you buy. It's also not designed for use in a chlorinated pool. Again, a concern for those who train indoors.
10. Zoot Tri Limited Racesuit
Another very reasonably priced tri suit, this time for women. Its no-nonsense grey camo print gives it a sleek and stylish look, with lime green stripes for a pop of color.
Though the chamois foam padding is probably better suited to short-course triathlons, this grippy, sublimated Italian fabric ensures excellent moisture management.
The racer-back style allows for greater shoulder mobility and flexibility, as well as making a refreshing stylistic feature.
Sun-protection included, and side pockets for storage, this suit offers great value for money and will help you stand out in your race.
Want To Learn More?
A triathlon is all about pushing your body to the limit. Having the right gear helps make this an easier, more agreeable experience for you. Your tri-suit is one of the most important purchases you'll make leading up to the big event.
Whether it's your first triathlon or your fifteenth – you want to make the right choice when it comes to buying your tri suit as it's literally going to be with your every step of the race.
After going through our list, maybe you're in the mood for more triathlon tips? Check out our lifestyle, gear, and health sections for more information.