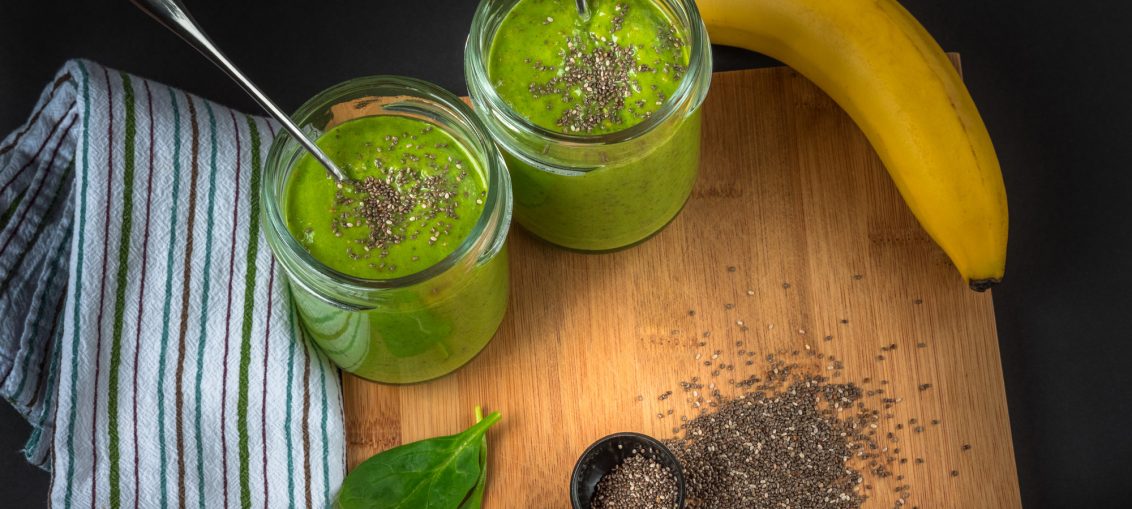 Ready to clean up your diet? Are you concerned about food additives and GMOs? If so, it's time to do something about it!
Processed foods account for over 70 percent of the American diet. Sports supplements are no exception.
Nowadays, most protein powders are loaded with chemicals. Even though these products support health and well-being, the label tells a different story.
It's not uncommon to see aspartame, high-fructose corn syrup, and hydrogenated oils listed on supplement labels. Some protein powders even contain dextrose or glucose, which trigger blood sugar spikes. Plus, manufacturers add fillers to extend their shelf life or enhance the flavor.
Organic protein powder is your best choice. Switching to an organic brand can go a long way toward better health. It also helps nourish your body with quality fuel, leading to increased exercise performance.
Not sure where to start? Check out the best organic protein powders available today:
MusclePharm Natural Series Organic Protein
With 20 grams of protein per serving, Natural Series supports sports performance and overall health. It features a unique blend of pea protein isolate and quinoa along with probiotics that balance the gut flora.
This organic protein powder is made with raw ingredients and contains no soy, dairy, GMOs, or gluten. Manufacturers have used organic cocoa powder, monk fruit extract, and stevia to create a delicious flavor.
SAN Rawfusion Complete
Made with 12 organic superfoods, Rawfusion Complete will soon become your go-to choice for sports nutrition. Each serving delivers 21 grams of protein extracted from pea, rice, and artichoke.
In addition to plant-based protein, this healthful concoction provides omega-3s, fiber, and micronutrients. One scoop boosts optimum doses of iron, magnesium, calcium, B-complex vitamins, and amino acids.
Garden of Life RAW Organic Protein
Who says you need meat and dairy to build lean muscle? Grains and seeds are an excellent protein source.
RAW Organic Protein from Garden of Life boasts 13 raw and organic sprouts that will take your fitness to the next level. Each serving provides 22 grams of plant-based protein as well as enzymes, probiotics, and vitamins.
There are no fillers, artificial flavors, preservatives, or sweeteners in this blend. You'll get the highest quality protein and enzymes that support digestive health.
NOW Certified Organic Whey Protein
NOW's organic whey protein blend is easy to mix and ultra-filtered for maximum absorption. It contains no antibiotics or synthetic growth hormones like most protein powders do.
Each scoop delivers 19 grams of pure protein and just two grams of carbs. This makes it ideal for those on ketogenic and low-carb diets.
Naked Grass-Fed Whey Protein Powder
Naked Nutrition features a complete line of one-ingredient protein blends. With over 691 positive reviews, the Grass-Fed Whey Protein Powder is a healthy alternative for those who want to eat clean and get leaner.
This delicious concoction has no GMOs, growth hormones, or antibiotics. It comes from grass-fed cows and has just one ingredient. Each serving provides 5.9 grams of BCAAs and 25 grams of protein.
Naked Casein
Casein is a slow-digesting protein that fuels your muscles over several hours. This leads to faster recovery, better gains, and hypertrophy. Athletes and gym goers consume casein at bedtime to prevent catabolism and speed up muscle repair.
Naked Nutrition features a certified organic blend that boasts 26 grams of casein protein per serving. It contains a single ingredient – micellar casein, which comes from U.S. farms. On top of that, it's free of gluten, soy, and GMOs.
Paleo Protein Pure Egg
Eggs are one of the best natural sources of protein. Not too long ago, athletes used to drink egg whites to gain muscle and strength.
Paleo Protein Pure Egg is made with GMO-free egg whites, offering over 25 grams of protein per serving. The other ingredient is sunflower lecithin, which supports heart function and brain health.
Natural Force Undenatured Organic Whey Protein Powder
If you're looking for a certified-organic protein blend, you can't go wrong with the Organic Whey Protein Powder from Natural Force. Its ingredients are Project Non-GMO Verified and free of GMOs, preservatives, and additives.
This supplement is sweetened with whole organic stevia leaf and contains no artificial flavors. It's a perfect choice for Paleo dieters as well as for those trying to eat clean.
One serving offers 20 grams of protein and just 110 calories, so it fits into any diet.
Organic Protein
Looking for an organic protein powder that tastes amazing? Try the protein blends from Orgain!
This savory concoction comes in six different flavors that will leave you craving for more. Go for Vanilla Bean, Creamy Chocolate Fudge, Pumpkin Spice, or Peanut Butter. The Iced Matcha Latte flavor is ideal on the hot summer days.
One scoop delivers 21 grams of organic protein and five grams of fiber for better digestion. This supplement is USDA certified organic and vegan, offering all the essential amino acids.
With its delicious flavor, it makes a healthy addition to protein shakes, pancakes, muffins, and other baked goods. Plus, it boasts large doses of vitamins and minerals that support optimal health.
Ideal Raw Protein Shake
The protein powders from Ideal Raw are available in a wide range of flavors that will delight your taste buds. Besides classic flavors like vanilla and chocolate, you can opt for superberry, mocha, and banana almond.
Each serving contains 15 grams of protein, four grams of carbs, and just 130 calories. The protein is extracted from organic sunflower seeds, pumpkin seeds, chia seeds, pea, and rice.
This protein blend offers both flavor and nutrition. It's enriched with organic superfoods, such as broccoli, pomegranate, cranberries, and wheatgrass. Since it contains no soy, dairy, or gluten, it's perfect for those with food allergies.
Organic Protein Powder – The Key to Complete Nutrition
As you see, these sports supplements contain more than just protein. They boast whole, natural ingredients that support exercise performance, muscle growth, and fat loss.
Organic protein powder can add more nutrition to your diet and fuel your gains. Even if you don't hit the gym regularly, you can still reap the benefits. High-protein diets have been linked to a faster metabolism, reduced body fat, and optimal hormone levels.
What's your favorite protein blend? Have you tried any organic brand so far? Share your experience below!