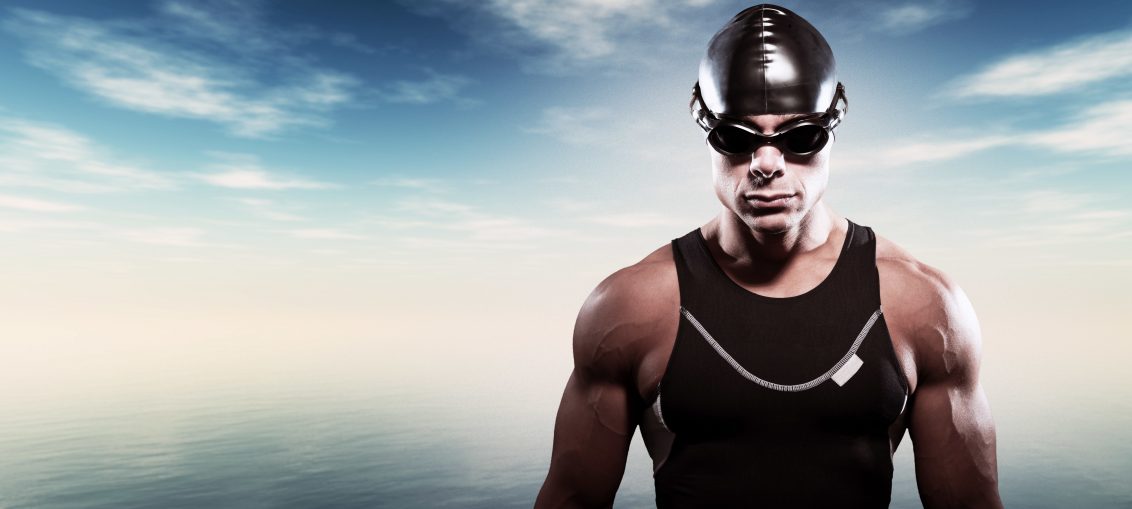 Running your first triathlon can be an intimidating prospect. Not only is it a grueling physical feat, there are specific rules and regulations associated with the sport.
Still, triathlons are growing in popularity. In 2016, more than 4 million people participated in a triathlon across the U.S.
If you're one of the millions of athletes dipping a toe into the sport, you'll need some specific gear to put your best foot forward.
Here's the best triathlon clothing to wear on your first outing.
Triathlon Clothing: What to Wear
The big three activities of a triathlon are swimming, cycling, and running. Unfortunately, each of those sports has a different wardrobe, which can cause some confusion for first-timers.
It's important to note, you can change your clothing between each leg of your race. This is totally optional, however, and many athletes wear the same clothing throughout the triathlon.
A Swimsuit or Wetsuit
For the swimming portion of your race, you'll need a thick, skin-tight, high-quality athletic suit. Look for a swimsuit that fits you well, doesn't ride up, and doesn't introduce drag in the water.
If you'll be swimming in cool waters, consider buying or renting a wetsuit. A well-fitting wetsuit will keep you warm and mobile in the water.
It's important to note, USA Triathlon (USAT) has official regulations in place regarding the thickness of your wetsuit. If you wear a suit more than 5 mm thick to an official event, you'll be disqualified from the competition.
A Swim Cap, Goggles, and Other Swim Gear
Some triathlons organizers offer swim caps at the event, but you'll be better off practicing with your own. When you choose a cap, look for an option that cuts down on your drag and has the thickness you want.
If you're worried about your cap pulling your hair, opt for silicone or lycra.
A well-fitted pair of goggles is also a must. Look for a set that offers UV protection as well as a water-tight fit around your eyes.
Some swimmers also opt for ear and nose plugs to cut down on discomfort after their swim. If the sound of sloshing water will bother you on the following legs of your race, these are a good purchase.
Padded Cycling Shorts
For many cyclists, padded shorts are the only way to stave off discomfort during a long ride.
These shorts include special padding in the rear to lessen the pain a bike seat can cause. Some varieties have removable padding so you can continue to wear them for the running leg of your race.
If you are looking for multi-tasking cycling shorts, just be sure they're long enough to prevent chafing.
Cycling Shoes
A pair of specialty cycling shoes can help you jump on the next leg of your race with less fumbling. These shoes feature a stiff sole to help you pedal faster. Some even attach to your pedals for maximum efficiency.
Some triathletes forgo socks while cycling. This is up to you, but if you're unaccustomed to cycling sock-free, be sure to pack a pair.
A Bike Helmet
According to USAT rules, you must wear a helmet while cycling during your race.
Not just any helmet will do. Yours needs to meet federal safety regulations and must stay strapped under your chin for the duration of the cycling leg.
Your best bet is to visit a triathlon clothing shop and ask for a helmet fitting. Look for USAT-approved models that won't introduce drag.
Running Shorts
You can run in your cycling shorts or swimsuit–in fact, many triathletes do. Just remember that thigh chafing can present a big problem during the running leg of your race.
Specialty running shorts can stop the chafing problem in its tracks. They're long enough to prevent your skin from rubbing together. The best varieties are made from moisture-wicking, breathable material to keep you comfortable.
Running Shoes
While you may opt out of purchasing cycling shoes, a quality pair of running shoes is a must-have piece of triathlon clothing. That's because you can do real damage to your feet if you don't have the right support.
Look for a pair with enough support and cushion to keep your feet comfortable with each impact. Make sure your shoes fit with the socks you plan to wear.
As an additional time-saver, look for shoes with toggles or stretch laces that are easy to slip on.
Sun Protection
Sun safety is always important, so plan to wear sunglasses or a hat while you're cycling and running. You might also opt for a comfortable shirt for some extra sun protection, but it's by no means required.
Remember to apply waterproof sunscreen, too.
A Tri Suit
The tri suit is a specialty item made specifically for triathlons. It looks a bit like a wetsuit. It's a skin-tight, short-length suit made with moisture-wicking material.
Tri suits are meant to be worn throughout all three legs of the race. That means it's streamlined enough to handle your swim, the light padding can keep you comfortable while you cycle and the shorts are long enough to prevent chafing during your run.
Tri suits are a great option if you don't want to change for every leg of your race. Because they're meant for a variety of activities, they are less specialized than the clothing options listed above.
The padding in a tri suit is usually a little less thick than you would see in cycling shorts, for example. They also don't have the insulation of a wetsuit, so if one is required for your race, you'll need to wear one over your tri suit.
That said, if you're looking for a versatile piece of triathlon clothing to get you through your first race, a tri suit is the way to go.
Visit Triathlon.net for Everything You Need to Know About Your First Triathlon
Choosing functional triathlon clothing is just one step to finishing your first race. Visit triathlon.net for more information on nutrition, training, fitness regimens, and everything else you should know about the sport.