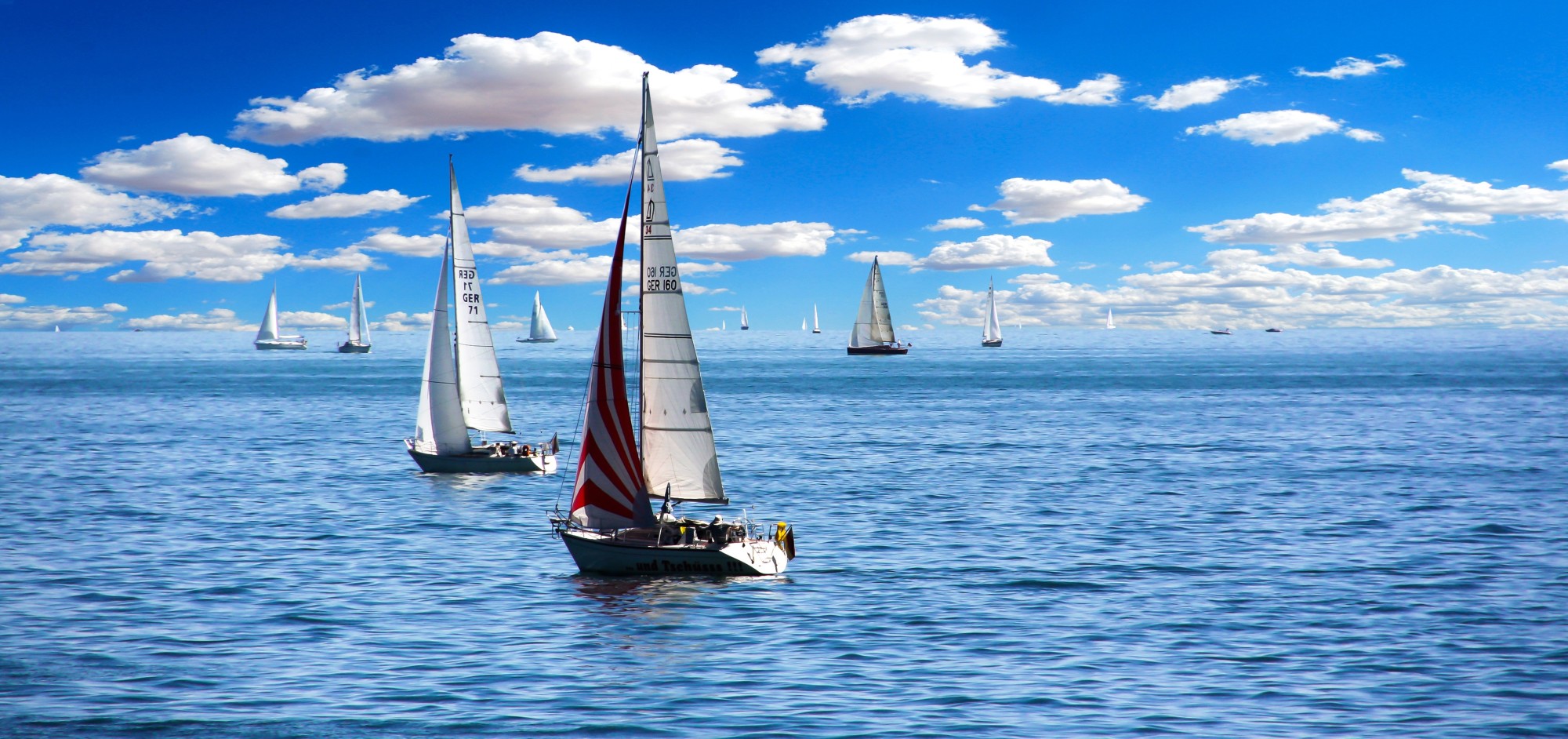 Did you know that over 280,000 boats were sold in the USA in 2019? Sailing is one of the oldest sports in the world. For thousands of years, people have been opening up the sails and setting out on ocean adventures.
Sailing is also a great way to relax. It can help you to spend valuable time with your family and escape from the rat race. 
However, if you currently do not have any experience in sailing, but want to take it up, what can you do? Why not start by reading our article that can help you to learn about learning to sail.
1. Increase Your Sailing Vocabulary
As mentioned, sailing is one of the most beautiful sports in the world. However, to be able to understand and master it you will need to take in a lot of information. Sailors have their own vocabulary. If you want to get started in the world of sailing, then get a book and brush up on boating terms.
2. Get Professional Help
Boating does have its own set of unique dangers. It is not recommended for you to try to teach yourself. While there is value in reading up on basic boating safety guidelines, it is wiser to get professional help. 
A good sailing course may not be cheap but it will increase your confidence and others in your sailing ability.
3. Start in the Shallow End
The ocean may be calling your name, but always remember to stay in shallow water in the beginning.
If you head out into deep waters immediately you may find yourself in trouble. If you take experienced sailors with you into deeper waters you may find yourself watching them instead of actually learning to sail yourself. Stay close to the shore intially until you build up your personal experience.
4. Be Realistic with Your First Craft
No-one learns to drive a car using a stretch-limousine. Likewise, it is best not to learn to drive a boat using a large watercraft. Start small, perhaps even with a small dinghy. As you learn to maneuver it you can upgrade to a hard-hulled vessel and then eventually to the yacht of your dreams.
5. Check Weather Conditions Carefully
After you have built up some experience you will likely want to take your boat out alone. It is crucial to check weather conditions before you go. You do not want any surprises the first time you go out alone.
After checking the weather make sure that you have all the equipment you need to be able to handle the wind and waves predicted.
6. Learn How to Cap-Size Successfully
It might sound a little negative, but everyone needs to practice in the worst-case scenarios. It is always better to practice capsizing in a controlled environment, perhaps a local bay.
By practicing capsizing a few times, you will be ready for it should the worst happen on the open sea.
7. Watch Out for the Boom
The "boom" is the ship part which causes the most injuries each year. It can even cause sailors to go overboard. The boom is the horizontal pole that is found at the bottom of the mast. It can swing across the body of the boat. An inexperienced sailor may not be aware of how quickly it can move.
Learning to Sail and Much More
Nothing can help you to clear your mind like opening up the sails and spending a day or more on the open sea. Learning to sail can open up new horizons for you and your family as you visit secluded ports and sea-side locations. 
If you are interested in sailing, health and fitness, or other lifestyle-related topics, then we are here to help. We gather the latest information regarding lifestyle trends and bring it to you via our feed. If you would like to know more, simply take a look to see how we can help you today.