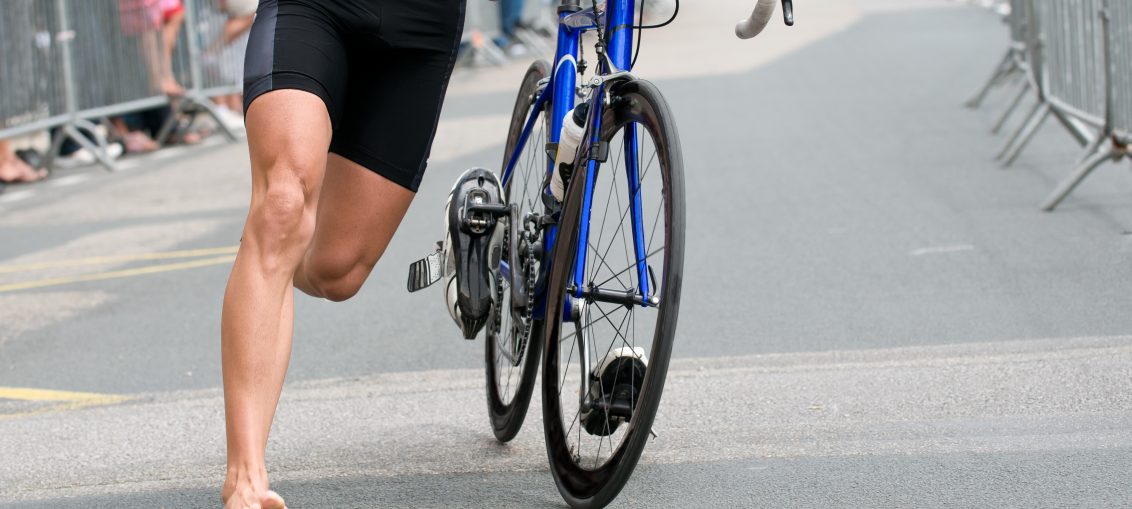 Triathlons have gained more media coverage in recent years, and as a result, they've become more popular among athletes of all ages and levels. Seasoned athletes can push themselves even farther, and those new to athletic competition can embrace a challenge.
What makes a triathlon so unique is the varied nature of the competition. Triathlons are composed of a swimming portion, a running portion, and a biking portion, so many different strengths are tested.
As with any competition, the equipment you use can make a significant difference in your success, which is especially true when to comes to triathlon bikes.
Having a high-quality triathlon bike can help you feel more confident in your training, and give you an edge on race day.
Below, we're reviewing the top triathlon bikes so that new competitors and seasoned triathletes alike can make an informed decision on the bike that's best for them.
1. Canyon Speedmax CF SLX 9.0
In the world of triathlon bikes, the Canyon Speedmax CF SLX has a storied history. In 2015 and 2016 it was the bike of choice for the Ironman world title winner, Jan Frodeno.
The bike comes with an incredible number of features designed with the serious triathlete in mind, including a Hydration Source bottle, Energy Source bento box, and Gear Box storage system.
On the road, the bike proves itself with a fast, smooth, and comfortable riding experience. Every aspect of the bike — from the angle of the seat to the arm pads — was designed with the long ride in mind.
Price wise the bike is an indulgent purchase, but for serious competitors who want to follow in the footsteps of the current Ironman title holder, it's an investment worth every penny.
2. Look 796 Monoblade
Thin is in when it comes to triathlon bikes and the Look 796 Monoblade is very much in fashion.
This bike's headtube is just 25 millimeters across and the downtube and seat are equally as slim, giving the bike an aerodynamic quality that few bikes can match.
The 796 is also one of the more adjustable bikes on the market, so it can work for a lot of different riders and give them all a personalized experienced.
It transitions smoothly between straight and curved roads, handles corners well, and can handle hilly courses too. While it doesn't provide much in terms of storage options, it's a still a great lightweight bike that packs a performance punch.
3. Felt S32
For riders on a budget or newer triathletes who don't want to invest a lot of money, the Felt S32 offers a great value.
While most triathlon bikes have a carbon frame, the frame of the Felt S32 is made from aluminum. That does impact some ride quality, but the bike is still fast and light which for first-timers or those newer to triathlons is the most important feature.
If you're attempting an Ironman or are determined to win every triathlon you enter, go ahead and spend more money for a carbon. Otherwise, you should be very comfortable and completely satisfied with this less expensive, high-quality option.
4. Kestrel 4000
You might be surprised to learn that there are pro-approved and tested triathlon bikes for under $3000, but the Kestrel 4000 is just that. Professional triathlete Andy Potts was on a Kestrel 4000 model in 2014 when he finished in the top five at the Ironman world championships.
For amateur triathletes, the bike's value comes from its ability to provide riders with comfort, adjustability, and speed over even the longest of distances.
Modulous carbon is used in the frame of the bike which is a highlight feature, and the cockpit of the bike is also very rider-friendly.
Overall, the Kestrel 4000 is proof that you don't have to make money like a pro — or spend money like a pro — in order to ride like a pro.
5. Argon 18 E-117 + Ultegra Di2
Like a great pair of jeans, triathlon bikes should provide their riders with the perfect fit. One of the keys to a great triathlon performance is being comfortable during the bike ride portion.
The Argon 18 E-117 + Ultegra Di2 is extremely adjustable, which is one of the bike's biggest draws. The bike comes in a variety of sizes, and each size bike can have one of three different head tube heights.
Riders can also take advantage of optional top, rear, and handlebar storage, which is particularly useful for long-distance racing when you may need to have more supplies handy.
Vision Metron wheels, which are available as a possible upgrade, work for both training and racing. For riders who want to compete under the same conditions they had while training, it's a great option.
6. Cannondale Slice Ultegra Di2
The Cannondale Slice Ultegra Di2 takes a unique approach to providing the best racing experience. Rather than focusing on speed, this bike is designed to minimize road vibration. Its aim is to eliminate the discomfort that results when you can feel every bump in the road you're riding on.
Design elements — like the upright geometry of the bike — are also meant to improve rider comfort. A better sitting position means that your body can handle longer rides, and you won't need hours of stretching to recover later.
The price point of this bike is on the lower end — under $4000 — which makes it a great option for those riders who want to complete a triathlon with as much ease as possible.
Ready to Start Shopping for Triathlon Bikes?
No matter where you live — or what your athletic ability is — you can find a triathlon that's right for you. Getting the best equipment is the first step to training and preparation.
When you're shopping for a triathlon bike, you should always keep your own personal competition goals in mind. If you're new to triathlons, you may not want the same bike that long-time competitors use.
Similarly, if you're just looking to try something new, your needs will be very different than those of serious competitors who are focused on winning.
Whatever your motivation, this guide to the best bikes can help you find what you're looking for. For more information about triathlons or if you have any questions, please contact us today.