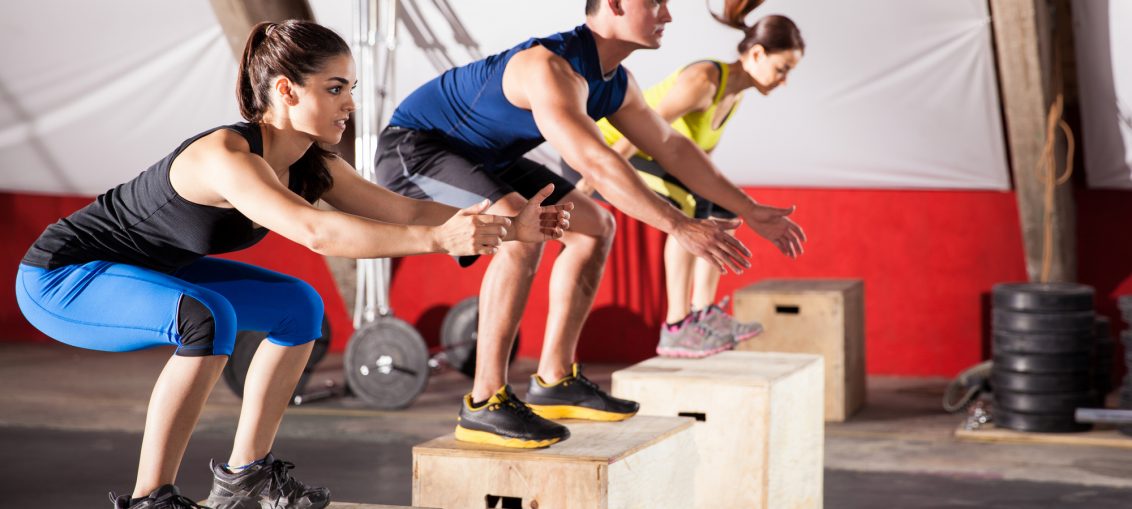 With triathlons becoming more popular — and more lucrative — around the globe, we're willing to bet that you've wondered if you have what it takes to run, bike, and swim your way across the finish line.
Not only does participating in a triathlon come with a whole host of health benefits, it's also an awesome way to boost your self-confidence and renew your faith in yourself.
Of course, training for a triathlon is no joke! If you want to participate in one, you'll need to start thinking about proper strength training for triathletes.
To learn how to get your body ready for the big race, keep reading this post before you schedule your triathlon holiday.
If You Want To Work With Your Body Weight
One of the most effective methods of strength training for triathletes doesn't involve any fancy equipment at all!
The truth is that you don't need an expensive gym membership to prepare yourself for a triathlon. What many people don't realize is that they have the best strength training tool of all right at their fingertips.
So, what is it?
Your body weight!
To get the most out of working out with your body weight alone, you'll likely need to embrace circuit training. This means that you'll repeat these sets of moves anywhere from five to ten times.
Start small, and increase the number of circuits you do as you get stronger.
Repeat these exercises:
10 push-ups
10 sit-ups
20 seconds of planking
10 squats
10 lunges
Another 20 seconds of planking
This is an awesome beginner bodyweight circuit.
However, if you're looking for something a little more advanced? Try:
30 seconds of planking
20 walking lunges
10 one-legged squats on each side
10 bodyweight dips
10 burpees
30 seconds of planking again
Trust us when we tell you that, with either of these routines for strength training for triathletes, you'll see serious results quickly. Especially if your triathlon is coming up fairly soon, this is an awesome way to be sure that you're ready in time.
If You Want To Work With Weights
Not interested in working with your body weight alone when it comes to strength training for triathletes?
Do you have access to weights or gym equipment, and would you like to take advantage of it?
If so, we're going to show you some awesome weight workouts that you can do with both handheld weights and machines in order to get stronger in the shortest amount of time.
A word to the wise, however.
Make sure that you're always taking the time to do the moves correctly, resisting the temptation to rush through. Not only is doing the moves incorrectly ineffective, it also puts you at a higher risk for injury.
Working With Hand Weights
Do you prefer to do your strength training with dumbbells?
If so, start by grabbing either a five or ten-pound set (remember, you can always work your way up to a greater weight as you get stronger.)
Then, sit on top of an exercise ball, keeping your two dumbbells at the same height as your shoulders. If possible, try to keep your palms as parallel as possible. This won't just work out your arms. It will also help you to strengthen your core muscles.
Slowly push the two dumbbells up over your head, extending your arms until they're straight. Don't "lock" your arms. Instead, stop when the upper half of your arms are right next to your ear. Then, slowly bend your elbows to lower the two dumbbells back down again.
For best results, we suggest that you repeat this for about 20-25 reps.
Another awesome dumbbell exercise you can try?
Add dumbbells to your regular squats as a part of your overall circuit training. Make sure that your feet are about shoulder width apart. Try to keep your toes facing forward to prevent getting injured.
When you squat, just hold the dumbbells at shoulder height — no need to extend them over your head.
If You Want To Use Machines
While strength training for triathletes can be achieved with both body weight and dumbbells, you can also use a few machines to help take your workout to the next level.
Start by using the horizontal seated leg press machine, which works out your calves, your hamstrings, your glues, and even your quads. Not only will this help you to improve your time, you'll also improve your overall squat form.
For best results, try to do three sets of about twenty reps.
Next up, it's time to work on your arms.
One of the best machines for a killer arm workout? The cable biceps bar.
Especially if you struggle with swinging your arms when you use dumbbells, this is an effective way to help you to work out with them more effectively. You'll also get a killer workout for your triceps in the process.
You can either pull these bars in or push them down for best results.
Need More Advice About Strength Training For Triathletes?
No matter when your triathlon is scheduled for, or the overall length of the course, the sooner your start training, the better time you'll be able to have.
Make sure that, in addition to eating healthy and working on your cardio, you don't neglect the importance of strength training. Not only will strength training take serious time off your race, it will also decrease your overall risk of injury.
Looking for more advice on how to properly train for a triathlon? Need to create the perfect meal plan, or even run through a list of possible courses?
We're here to help.
Spend some time on our website to gain access to the best triathlon training tips out there. We can't wait to see you in the next race!