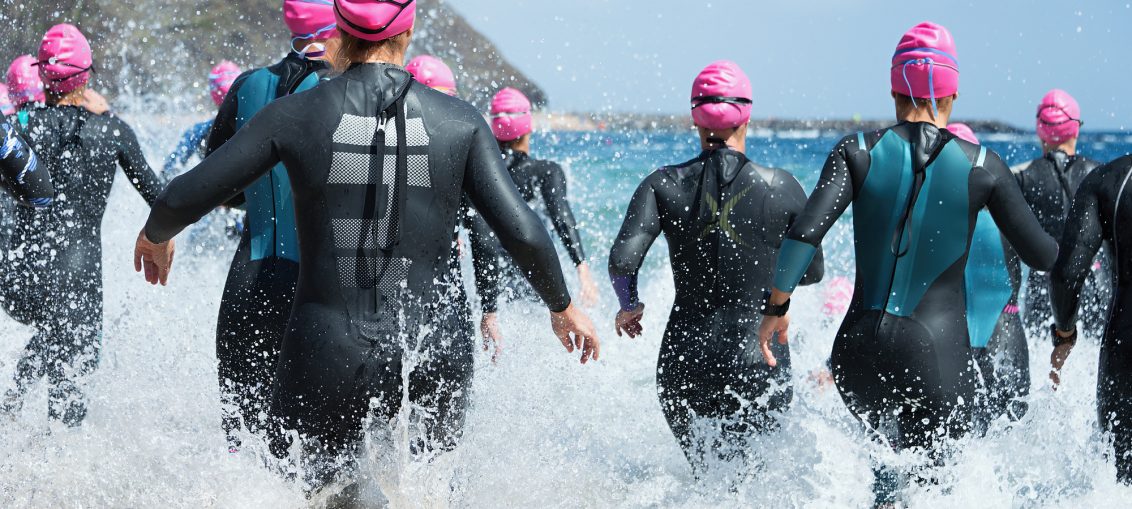 Triathlons have steadily been gaining in popularity for the last couple of years. Triathlons usually encompass three parts: running, cycling, and swimming. It is a three-part continuous and sequential endurance competition.
Most triathletes are big gear junkies. That means that there are plenty of options that can be gifted during holidays or birthdays. There are many universal items that almost every triathlete can do with more of.
If one is looking for the perfect present for a loved one who is training to be a triathlete, read on for our 10 favorite triathlete gifts.
1. Socks
This may seem boring, but it is definitely practical. Athletes like socks. Whether it be basic socks that they can wear during everyday training or fancy compression socks that they can wear during a competition.
There are many socks on the market that are specifically engineered for triathletes or serious athletes. Compression socks are popular with triathletes because they are constantly training their endurance during long-distance runs.
Another great idea is to get a pair of socks that have the added bonus of night technology. Some socks have reflective designs on them so that the athlete can be seen when they are running at dark. This safety feature is an added bonus for the hardworking athlete who is training over-time.
2. Headphones
It's more likely than not that a triathlete likes to listen to music when they train. A new set of nice headphones will surely be appreciated.
There are many different types of headphones on the market, varying from budget-friendly to expensive state-of-the-art models. Noise-canceling headphones are a great gift for any athlete, as they ensure that the athlete can have the best sound experience during their training sessions.
3. Sunscreen
While this may not seem like the most exciting gift, it is also something that a triathlete will use all the time. Especially for athletes who live in sunnier states, where the sun damage can be quite extreme if proper protection is not used.
When giving sunscreen as a gift, make sure to pick one that is waterproof and high SPF. Since most triathletes will be training on both land and water, waterproof sunscreen will ensure protection no matter what section of the race they are training for.
4. Bike Trainers
Also known as spinners, a bike trainer is an important tool for offseason and interval training for athletes. It is a simple piece of equipment that can be set up anywhere.
These trainers allow a triathlete to do their cycling indoors during winter or bad weather. A good trainer does not take up much space, and can easily be pulled out and put back away. Many triathletes take advantage of bike trainers to make sure they are staying on top of their training throughout the year.
5. Smart Cycling Apps
For triathletes who do some of their riding or training indoors, the new technology of smart cycling apps is a gamechanger. A great gift for a triathlete is a subscription to one of these apps.
A smart cycling app is a program or live stream that allows the athlete to interact with the workout. There are many classes or workshops that the athlete can live-stream, which can be quite convenient when they need to train from home.
These apps also allow your stats to be uploaded live to a coach. The coach can live anywhere, on the other side of the country or even the world. As long as there is an internet connection, smart cycling apps can also be programmed so that an athlete can be "virtually" riding next to a friend.
6. Wetsuit
A triathlon wetsuit is an absolute must for the athlete training to compete. The triathlon wetsuit is different than a traditional wetsuit because it's designed specifically for the three sections of a triathlon.
The primary suit material of a triathlon suit is thin and breathable. The top is usually sleeveless and the bottom looks like a cycling short. The pad of the short is thinner than normal shorts, which makes it more comfortable for swimming. After being immersed in water, the thin pad dries out quickly which is important for when the cycling portion begins.
Back in the day, these triathlon suits were usually rented, but now with the growing popularity of triathlons in recent years, there has been a flood of new entry-level wetsuits on the market. Purchasing a triathlon wetsuit for a reasonable price is now possible, making it a great gift option to consider.
7. Transition Bag
Something that is extremely useful for the competing triathlete is a triathlon transition bag. This is the bag that triathletes use on the day of the race and is made specifically to hold the gear used during a race.
A good transition bag will have a place for the bike helmet and a waterproof area for a wet wetsuit. Several serious triathlon transition bags on the market are made of high-quality materials and can last for years. This is a good option to consider when buying a triathlete gifts.
8. Bike Shorts
High-quality triathlon or bike shorts are a great gift for the triathlete. Any triathlete needs plenty of bike gear. There are many favored bike shorts for different types of races. Some bike shorts are known for being more comfortable for long-distance races.
Bike shorts are something that every serious cyclist needs several of, so even if they already a couple sets, it is still a great gift.
9. Goggles
Swim goggles are not especially expensive but they are essential equipment that is needed on the day of the race. A triathlete also needs different types of goggles for an indoor pool and also for when they are training outside.
Goggles are a good option to consider when trying to buy triathlete gifts because it is relatively affordable but also quite practical.
10. Shampoo
Triathletes go through a good amount of shampoo, body lotion and body wash. While this may not be your first thought when shopping for triathlete gifts, shampoo is actually quite practical.
Especially for the triathlete who is constantly training in an indoor pool, the smell of chlorine is actually quite hard to get rid of. There are shampoos and body washes made specifically for removing chlorine.
Ready to Find the Perfect Triathlete Gifts?
There are many different gifts that can be considered when shopping for an avid triathlete. There are many pieces of equipment that are needed for both race day as well as day-to-day training.
The best gifts are always ones that are both thoughtful and practical. Knowing what an athlete uses during a triathlon will give you good clues on the best gifts to get.
Check us out for more information on all things triathlon.