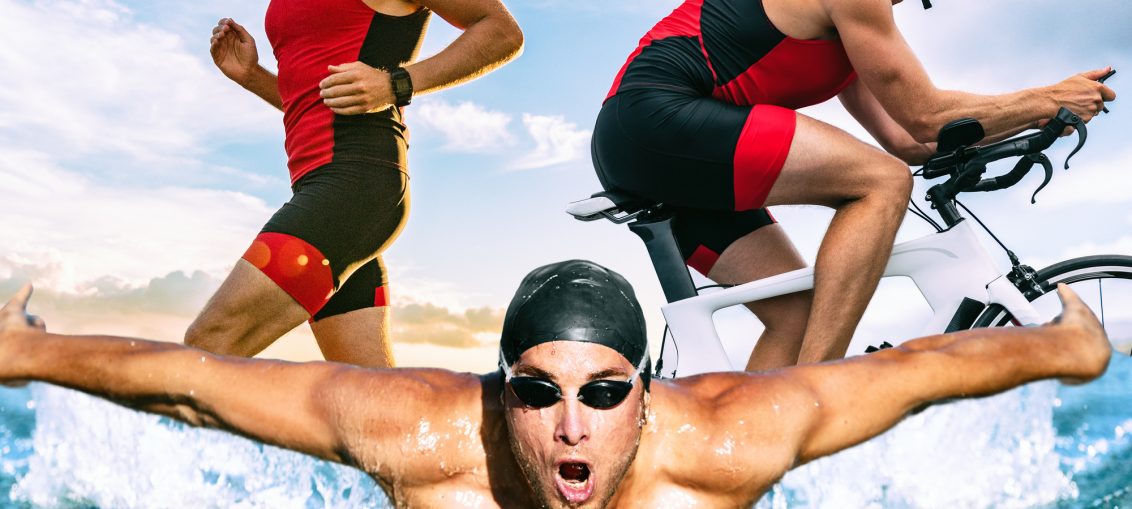 Have you signed up for a triathlon?
For athletes anticipating the big day, they've spent months preparing for what's to come. As the day approaches, it's normal to be a jumble of nerves.
After all, a triathlon is one of the most major events an athlete can endure. The decision to sign up for a triathlon requires intensive levels of training and preparation for the big day.
After intense periods of training, there is a right way and a wrong way to prepare for a triathlon the night before the event. Whether you're new to triathlons or completing one of many, all athletes can benefit from learning all of the best pre-race routines.
Read on for some tips and tricks of the trade for what to do the night before a triathlon. These tips will help keep you focused and ready to do your best on the big day.
1. Map Out The Logistics
First things first, you need to go over the logistics of the race-day event:
How do you plan to get to and from the event?
How long is the commute to the start of the race?
What time do you have to leave the next morning?
Is the car packed and ready to go?
Do I need to arrange a taxi?
If you are relying on a cab, be sure to call the driver the night before the race and double check your plans for pick up.
Many athletes rely on others to provide transportation since they may be unable to drive post-race. Regardless, double and triple check that everything in relationship to your transportation and commute is perfectly arranged.
Be sure to also spend some time reexamining the map of the race. Familiarize yourself with where each portion of the race begins and ends and what your strategy is for each portion.
Pro-tip: Do not leave your bike attached to your car or on a car-rack overnight before the race. Keep in mind that bike thieves are aware of upcoming triathlons and understand there will be many bikes left out the night before.
2. A Basic Run Through
You're going to want to ensure that everything you physically need for the big day is totally ready and in working order.
Let's start with the bike. Be sure to give your bike a thorough run-through and that all of your biking accessories are fit for the race. From here, ensure that your running shoes are functional and ready for race day. Lastly, examine all of your necessary clothing and be sure to have all accessories laid out and ready.
At the very least, your packing list should include:
Water-resistant hat -not just for rain but also for sweat
Swim goggles and cap
Headphones
Sunglasses
Hat or visor
Hydration bottle
Sunscreen
Protein bars
It's always best to have this physical checklist completed the night before the race. Ensuring that your tools and mind are mentally prepared will help to calm your nerves and provide a better night's sleep.
3. Eat a Protein-Based Dinner
When it comes to your fuel, you're going to want to start preparing your body 24 hours before the race. It's in these 24 hours that you want to pay even more special attention to your diet and what you are putting inside of your body.
When it comes to timing, you'll want to eat a relatively early dinner. This should be no later than 12 hours before your race commences.
Meals should be light in size and focus on protein. This doesn't mean each meal has to be entirely meat focused. Instead, opt for fish, beans, tempeh to be the starts of the show. This protein should outweigh any grains/starches on your plate.
Avoid foods that you normally do not eat. The night before the triathlon is not the time to test the strength of your stomach. You may also want to avoid any red meat as it can take up to 18 hours to properly digest.
Be sure to drink plenty of water and always avoid excessively sugary drinks. And, yes, this does include alcohol.
4. Remain Calm
There's no denying the night before race day is when the nerves really start to flourish.
For those attempting their first triathlon, remember that these nerves are a totally normal and healthy part of the equation. However, there are certain steps one can take to reduce the nerves and feel more prepared mentally for the big day.
Most athletes tend to stress about achieving their goals come race day. Rather than stressing about your timing or your finishing position, simply focus on completing the race.
Take some pressure off by reminding yourself that you will be satisfied with simply finishing the race rather than achieving a certain score. This should help to alleviate some of the stress that athletes place on themselves.
To further calm the body and mind, light yoga and meditation may also help to minimize stress levels. Opt for a quiet setting and try to shift your focus from your nerves to a more peaceful state of mind.
Night Before a Triathlon
The night before a triathlon is likely the most nervewracking time before the big day.
While the majority of training takes place in the weeks and months prior, what happens the night before is especially important. With the big day just around the corner, it's safe to say that there is a right way to prepare your body and your mind for what's to come.
From consuming the right pre-race meal to mentally preparing for what's to come, there are simple steps athletes should take the night before the race.
If you're looking for more tips and tricks for preparing for race day, be sure to visit our blog for more information.
Happy race day!