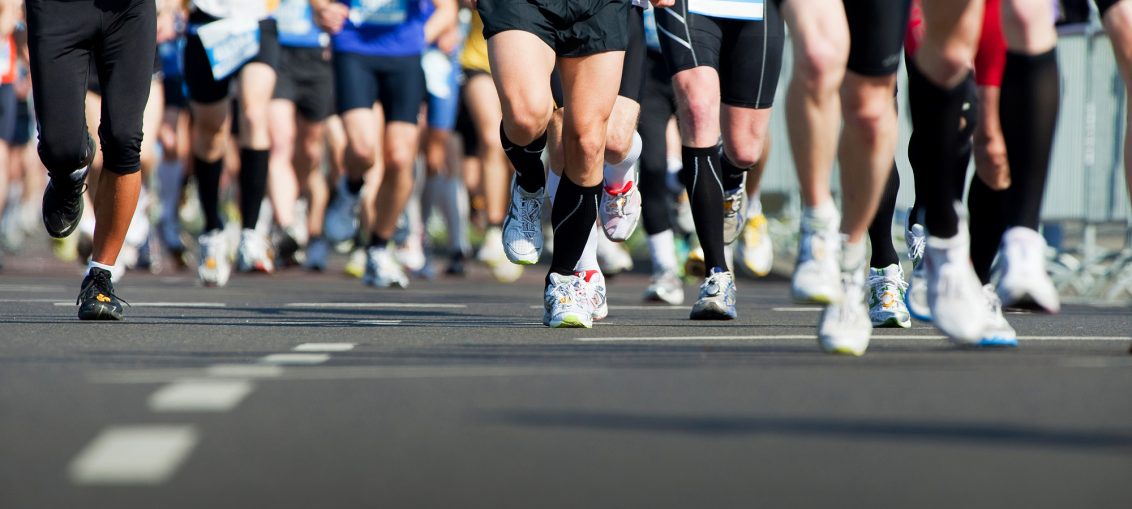 You've got to be kind to your feet.
Running a triathlon, or even working yourself towards that goal, can be grueling. Investing in the proper footwear for running events can be important for your performance and your health.
Finding running shoes that are comfortable and gentle for your runs is incredibly important. Outside of eating healthy, it can be one of the most important choices you make for your body in preparing for a triathlon.
With so many shoes on the market, it can also be difficult to find the right selection for you.
Below, we'll discuss the traits you should pay attention to in buying running shoes. We'll also suggest some of the best currently available on the market.
If you're planning on participating in any running events in the near future, be sure to read on!
Getting the Right Fit
The right shoe for someone else might not be the right shoe for you.
It's important, then, to make sure you are trying on different brands and seeing what works best for your own feet. There's no use in blindly following positive reviews.
In looking at and trying on running shoes, keep a close eye out for:
Firm Fit – Judge the shoe's fit primarily in the mid-foot area, where the shoe should fit snugly but comfortably.
Toe Space – There should be at least a thumb's width or so between your toes and the front of your prospective shoe.
Heel Slippage – The heel of your foot should sit firmly in the back of your shoe with no chance of slipping further into or out of the shoe.
Always test a prospective shoe in action if you can– there's a chance it might not feel as comfortable in motion as it does standing still.
If you regularly perform certain drills or exercises in preparing for your running events, it can be helpful to try these out.
If possible, test the shoes' reactions to your workouts before committing.
Ensure your shoes are tied properly when doing these tests. Adjusting the looseness or tightness of your ties might help find the proper fit for your feet.
Checking each of these factors in trying on new shoes should help you find the perfect pair for you.
Some of our favorite recommendations are below.
1. Asics GT-2000 5
If you're looking for a comfortable run, Asics has built a name on crafting quality and comfortable shoes perfect for running events.
This particular model has been lauded for its comfortable sole and shock absorbing cushioning.
There's a new mesh upper in this edition of the series that adds extra breathability. It also aids in snugly supporting your mid-foot.
Though opinions on this may vary, Asics has also designed gender-specific cushioning. The women's model of has cushioning with a slightly softer feel for additional comfort.
The GT-2000 series has built a strong following from serious runners and should be a great option for any running events.
2. Adidas Supernova
Everyone knows Adidas.
For this shoe, Adidas totally overhauled the design of this classic model, creating a shoe with a much cooler and colorful visual look.
The shoe comes in a number of bright, vivid colors (our personal favorite being the bright blue) that will make you stand out and feel great come race day.
Of course, they did more than just give a general makeover.
The new Supernova also is much softer and more comfortable with amplified cushioning for your feet.
Adidas has their trademark Boost mid-sole technology in the heel, providing arch support and stability during even the longest of runs.
They're a great and stylish pick for anyone looking to hit the gravel soon.
3. New Balance Fresh Foam Zante v3
This new version of New Balance's popular Zante series has been garnering great reviews from runners.
Keeping the series' trademark lightness, New Balance increased stability and support in the model, with some runners claiming they even ran faster because of the firm fit.
A larger hexagonal design on the soles of the shoes has also increased the model's traction. This helps runners get a perfect 'kick off' at the start of a race.
And, coming in at just one hundred dollars, its one of the best-priced shoes on the market.
4. Brooks Ravenna 8
Brooks released this update of their Ravenna model last year, adding an X shaped rubber piece inside the midfoot that perfectly smooths the gap between the heel and forefoot.
Other updates were made for maximum comfort as well.
The Ravenna 8 has a new air mesh that makes the shoe more flexible and responsive.
It's sturdy without being bulky, providing a lightweight experience during running events or casual strolls. An added grip on the bottom of the shoes also proves it a steady improvement over earlier models of The Ravenna series.
There are fewer color choices available than some other pairs, but if you value a steady, reliable shoe above all else, this might just be the right choice for you.
5. Reebok OSR Harmony Road
The magic of this pair is in the heel.
For Harmony Road, Reebok included a high rebound cushioning material underneath the heel. This material is made up of a series of tiny yellow tubes.
This edition makes the model highly concentrated on heel comfort, providing a comfortable run despite any terrain.
Reebok also increased the size of the toe box, allowing runners to move their toes more freely during their run. The design is quite attractive, featuring breathable mesh and highlighting the heel of the shoe in a variety of energetic colors. The extra thought put into this model makes it a prime contender for the perfect running shoe.
The Perfect Shoes for Running Events
Proper running shoes are the most vital weapon in a runner's arsenal.
But in looking for the right shoes, you must be sure you're looking for the right pair for you — when it comes to running events, it's not a one fits all scenario.
Shoes in hand? Now what? Make sure to read our other gear tips and tricks while getting prepared for your big race.