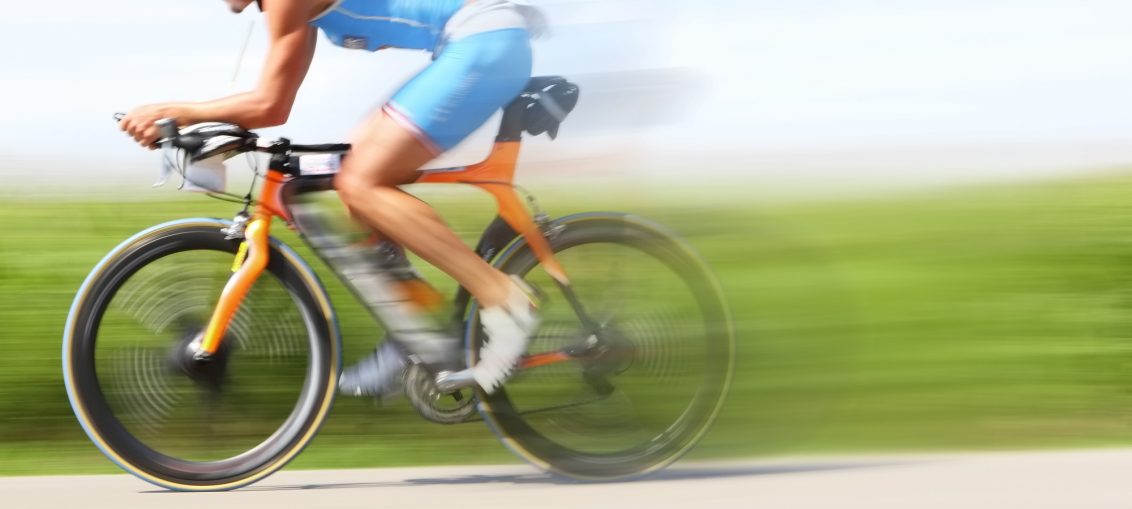 When you're racing in a triathlon, the last thing you want is to lose valuable time because of equipment issues. That's why you need the best racing helmet.
You don't want to be in the middle of the race fighting against a helmet that's too loose, too tight, or has straps that irritate your face.
As the sport of triathlon grows every year, so does the choice of gear. How can you be sure you have the perfect helmet?
Whether you're training for your first triathlon or you're a seasoned veteran, there are some things you should know.
Check out this guide to make sure you choose the right racing helmet:
What to Consider before Buying a Helmet
Ideally, you want a racing helmet that's aerodynamic and offers good protection. It should fit you so well that you don't even notice it during the race.
There are other factors to consider before investing in a bike helmet.
What's Your Budget?
Racing helmets range from $35 to over $300.
Having an idea of your budget beforehand can help you whittle down the options. Also, consider that you have to buy other gear for your race.
You'll have to invest in bike shoes and a tri suit, possibly a wetsuit, a racing suit, running shoes, and elastic laces. Then there's the racing fee.
How Competitive Are You?
The helmet needs of a beginning racer are much different from an elite racer. If you're just getting started, does it make sense to invest $250 in an aerodynamic helmet that Olympians use?
No, it doesn't.
If you're just starting out, get something comfortable and versatile. A recreational helmet would be a good choice because you can still use it for everyday bike rides, in case you decide that you don't want to race again.
The Best Bike Helmets
Racing helmets come in all styles and sizes. You can choose from aerodynamic helmets, road helmets, recreational helmets, and more.
Bell Javelin
The Bell Javelin is a popular choice for competitive triathletes. This is a comfortable and lightweight helmet, coming in at 492 grams. There are vents on the helmet for ventilation.
Giro Foray MIPS
This helmet features MIPS technology. MIPS stands for Multi-directional Impact Protection System. Basically, it protects you against rotational forces during a crash.
The Foray comes in seven colors. It has four pads inside the helmet and five ventilation channels.
Rudy Project Boost 01
This highly rated helmet is the Rudy Project's first try with aerodynamics. It was developed in collaboration with aerodynamics expert John Cobb. It has a unique look and a proprietary ventilation system with 10 vents.
The ventilation system will keep you cool in the summer heat. It's designed to relieve the pressure on your neck.
Bell Zephyr MIPS-Equipped
Is comfort a priority in your racing helmet? If it is, then you'll definitely want to look at the Bell Zephyr. This helmet uses MIPS technology and weighs only 285 grams.
Kali Chakra
This is a great option for beginner. It's a versatile road helmet that can be also used for mountain biking.
Kali Chakra is a good combination of value and quality. It has 22 vents and comes in five colors. The dial adjustment at the back ensures a snug fit against the back of your head.
Do You Need an Aerodynamic Racing Helmet?
An aerodynamic racing helmet can save you time during your race. It ultimately depends on how your head is positioned.
This model is streamlined, so the air flows around your head and down the middle of your back. Looking down or to the side will cause the tail of the helmet to go up or to the side, which will actually slow you down.
Will it make you faster? A helmet won't make you faster. That's what training is for.
In all seriousness, an aerodynamic helmet may reduce drag as during the race. In order for drag to be reduced, you have to be riding at least 24 mph to make a difference in your time.
Overheating is also a common concern with aerodynamic helmets. Yes, there is much less ventilation with an aerodynamic helmet. It should be a concern if you plan on doing a long distance triathlon in the middle of summer.
The bottom line is that if you just want to finish the race, a standard road cycling helmet is your best bet.
How to Find the Right Size Helmet?
A good fitting helmet is essential. It offers the best protection so you can focus on the race.
You will need a tape measure to figure out your helmet size. Measure about an inch above your eyebrows and all the way around your head. It's recommended that you take several measurements to get the most accurate number.
Racing helmets generally come in three sizes: small, medium, and large. Helmet manufacturers have slight variances between them, so make sure you remember what your head measurement was.
It's strongly recommended to try on the helmet before you buy. Most shops will allow you to do so, and they may carry women's specific helmets.
How to Care for Your Bike Helmet
You've made the investment in a bike helmet, so now it's time to get the most out of it. You want your bike to last as long as possible. With proper care and attention, your helmet can last for about five years as long as there haven't been any crashes.
Only use a cloth and soap to clean your helmet. Chemicals can break down the material.
Also, store your helmet in a cool, dry area. Any place in direct sunlight or heat can also damage its integrity.
Now that you know the best racing helmets and how to buy, it's time to get a helmet that best suits your needs.
Be sure to check out our blog for the latest gear guides and training tips so you can finish your next race strong!