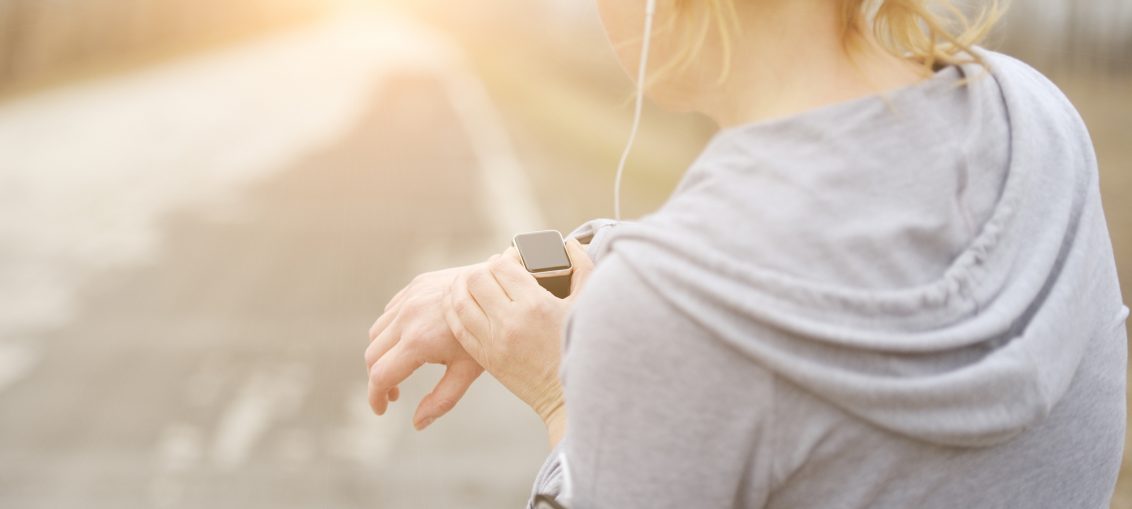 As an athlete, your gear is a huge part of what makes your triathlon experience go as smooth as possible.
Having the right sports watch is important to keep track of how much time it takes you to run, swim, and bike.
Learn how to evaluate your fitness journey with the best sports watches on the market.
Read on to discover what brands to choose for your optimal triathlon training.
1. Suunto Ambit3 Vertical
As a high-tech sports watch with a multisport mode, the Suunto Ambit3 Vertical is essential for switching between each leg of the triathlon.
From swimming to running to cycling, this sports watch will enable you to calculate your vertical gain.
Use this watch to also track your heart rate while swimming. Proper heart rate zones are key to determining your swimming accuracy.
While you complete your training, track your progress and share it on social media with your exercise buddies.
This device is impressive. It ranks as one of the top watches for the year. For the price, you are getting a watch that is efficient for all three aspects of a triathlon.
2. Garmin Forerunner 920XT
This watch is another excellent choice. You need a sports watch to track your triathlon progress no matter what conditions you face during your triathlon.
The Garmin Forerunner 920XT features GPS for live tracking while you perform each section of the triathlon.
Swimming metrics will be recorded in open water or in the pool using a Garmin Forerunner 920XT watch. The waterproof watch will record stroke type, pool length, swim distance, pace, and more.
Your swimming efficiency is important to know before you decide to train for an event such as a triathlon.
Buy the right gear to ensure your body is ready for a powerful and competitive race in a matter of weeks. Not only do you need to consider what type of shoes and goggles you will have to wear for your triathlon, but you should be thinking about extra accessories such as a watch.
Improving your swim speed can be accomplished with a Garmin Forerunner 920XT.
This specific type of sports watch allows you to quickly capture a picture of your performance to reference in future training sessions. The Garmin Connect feature also enables you to post your results online to share with others in a community setting.
Upload your sessions through their app to easily track your training data.
3. Polar V800 GPS
Monitor your triathlon progress in real time using a Polar V800 GPS sports watch.
This watch is especially great because it will tell you how much stress you are causing your body as you workout.
This information is helpful to teach your body how to slow down and recover from a difficult session.
A Polar watch such as the V800 GPS includes a multisport GPS feature to track your location. Measuring your swimming, cycling, and running performances is easily done with this watch.
This specific watch is best for running. Studies have shown that wearing a watch while running makes a person more conscientious of his or her surroundings. Think about using this watch to improve your running speed as it will allow you to track your BPM value and pace.
Once you find a workout that you love, you can add it to your list of favorites on the watch. Setting your target distance and duration are two more things you can do with this watch.
For a mid-range sports watch, we rank it as very good quality for your triathlon needs.
4. Megallen Switch Up
Let's talk about a budget-friendly watch for your fitness journey.
If you are in the market for a new watch but lack the funds to spend hundreds of dollars on it, consider the Megallen Switch Up.
It includes a cycling mode which is perfect for capturing optimal cycling details during your bike trip. The road mode can be changed for MPH or KPH depending on your preference.
Mount this device onto your bike or leave it attached to your wrist during the duration of your triathlon.
At just about $200, this watch offers a wide variety of options. It has a sleek design and a comfortable wrist strap, too.
Record your running and cycling distances and track your swimming pace with ease using a Megallen Switch Up model.
5. Garmin Fenix 3 Sports Watch
One final watch to mention on our list of the best sports watches for your triathlon is by Garmin.
The Garmin Fenix 3 includes customizable aesthetics to improve your training experience.
Choose from a fiery red or cool blue colored metal watch strap to add some individuality to your gear.
The touchscreen interface is an incredible upgrade from the last version of this watch model.
The screen allows you to scroll through e-mails and text messages while you are at rest and continue to wear the watch during your everyday life.
Like other trendy watches, this one comes with an app for social media sharing for your friends to see your progress.
With this Garmin watch, you will also sync your daily workouts onto the app to track everything you do.
Track distance, cadence, vertical oscillation, pace, and more with this detailed device.
The accuracy you receive from this Garmin watch is truly what sets it apart from the competition but also factors into its high price point.
Check Out Our Blog for Gear Ideas
Now that you know what type of watch you should invest in for your future triathlon, you can explore our other helpful articles up on our blog page.
Simply click through out gear tab to read more about the right triathlon clothing, bike shoes, and even swimming ear plugs.
At triathlon.net, we want to provide all athletes with health and fitness tips to improve their lives. Boost your performance skills today with our help.
Do not hesitate to reach out to us if you have any questions regarding the physical training that goes into preparing for an event such as a triathlon!
We are more than happy to assist you with your training progress to see results in cycling, swimming and running.