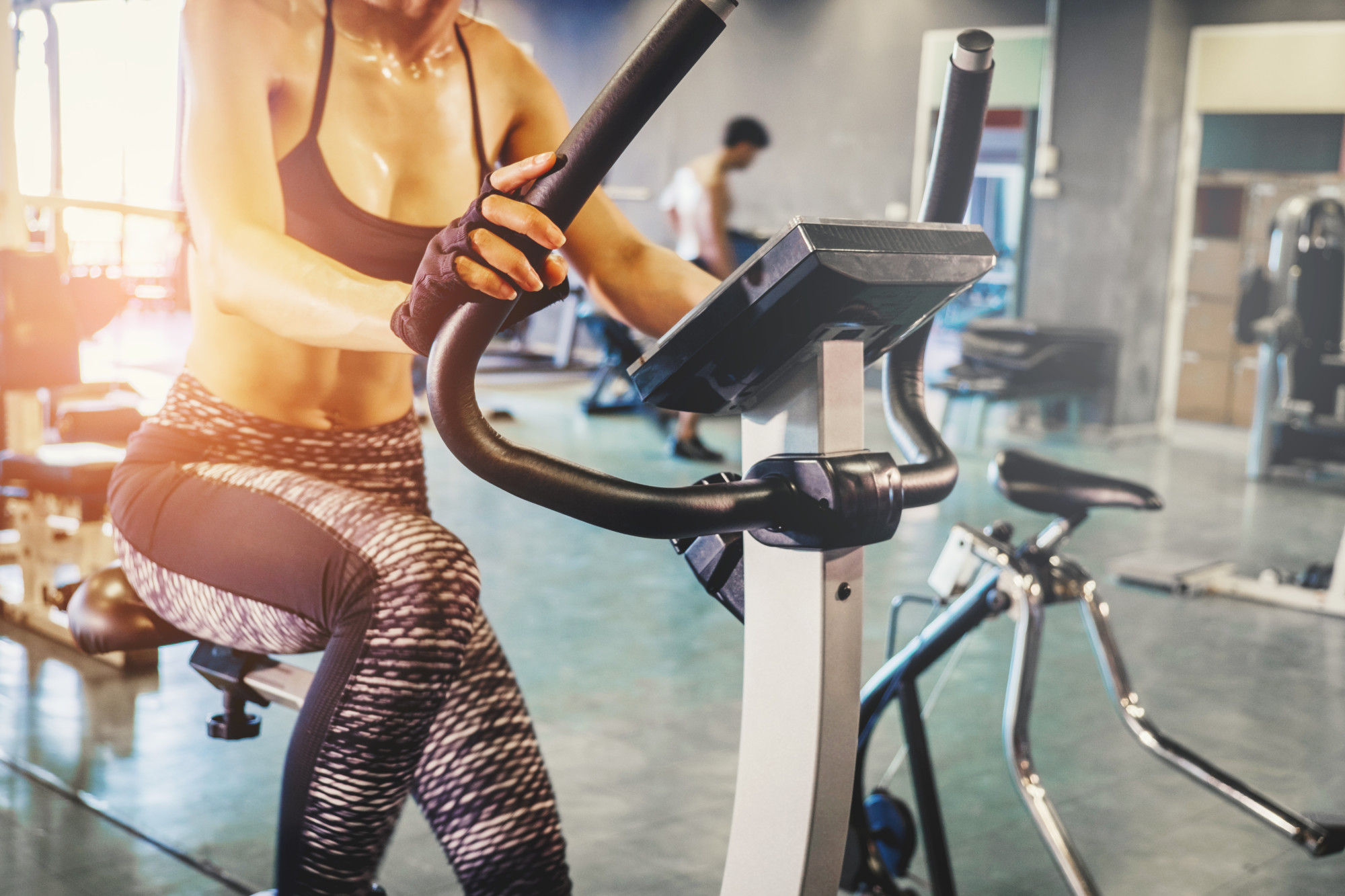 Are you looking for a home workout that's challenging, enjoyable, and suitable for all fitness levels?
If so, indoor cycling might be for you. It provides a solid cardio workout, along with many other health benefits, such as improved energy, increased leg strength, it can help you start your day with a positive attitude.
If you'd like to get started, you'll need to consider the various types of exercise needs. Depending on your fitness level and needs, read to learn more about the main types of exercise bikes: upright stationary bikes, recumbent bikes, indoor cycles, and folding bikes.
Types of Exercise Bikes — What to Consider?
Before deciding what exercise bikes types are for you, think about the features that are 'must-haves' for you, and what features are nice to have. Once you work this out, it will be easier to decide which bike is for you.
Also consider where in your home you'll use the bike, since you'll want a place with enough space, but also where you can exercise without disruption.
Some of the factors to consider include the below.
Budget — Although an exercise bike is an investment, you still want to stick within your budget.
The seat — Do you need an adjustable seat or would you prefer a soft or firmer seat? Also, check if the seat can be tilted or adjusted forward and backward. 
Clips — Serious cyclists may prefer a bike with pedal clips, to mimic how they ride outdoors.
Do you need a bike with a heart-rate monitor? Although a useful feature for training, it can increase the price.
How many people will be using the bike? You may prefer one that can save multiple user profiles and data.
Do you need a bike with a USB charger? Or, a built-in TV?
Bikes offer lots of health and fitness tracking options. You may want to look for one that can measure watts, calories, RPM (rotations per minute), and distance.
Upright Stationary Bikes
If you want an indoor bike that is most similar to a normal outdoor bike, consider the upright stationary bike. They are the most popular type of indoor bike. However, the handlebars are a bit higher, so the rider doesn't get as low as they would on a traditional bike.
You can use it sitting or standing, and it provides a fantastic cardio workout, just as you'd get outside. Control the resistance and speed via the electronic buttons and to brake, simply stop pedaling. In indoor or outdoor cycling, you should always take safety precautions and try to ride with proper form, to prevent injury.
The bike does require a power source, so you'll need to use it somewhere near an electrical outlet. Although some people find the seats can be small, it is generally a comfortable ride and a great choice for home exercise.
Recumbent Stationary Bikes
Recumbent bikes are a top choice if you want to exercise in a more seated or reclined position. It has a different design shape, with the user in more of a chair, with a back, rather than a traditional bike seat.
Rather than underneath, the pedals are in front of the bike, allowing for use in a more reclined position. Since they focus predominantly on legs, they are a good choice for those looking for a solid leg workout might appreciate this bike, since the legs are the focus while your back and core are supported.
Those with mobility problems can also benefit from this bike. Since they offer the lowest intensity workout, they are helpful for those recovering from injury since the bike uses fewer muscle groups when exercising. They also put less strain on your joints, since it's a lower impact exercise. However, if you are recovering from an injury, always consult your doctor before starting a new exercise routine.
Since the bike is comfortable to use, you might find it a great choice for days when you might be feeling tired or with lower motivation to work out.
Indoor Cycling Bikes
Indoor cycles are similar to upright stationary bikes, but with a few differences. Although they also perform very similar to an outdoor bike, you'll find the handlebars are placed further forward, creating a position where the rider is leaning forward when riding. You can also use these bikes in a standing position.
Indoor cycling bikes are generally the ones you'll see used in group classes, such as spin workouts. On indoor cycling bikes, the flywheel, which is on the front of the bike, is open. This creates a more realistic rider experience, as you feel like you're actually on the open road.
Generally, indoor cycling bikes burn the most calories and a good choice if you're after a serious workout.
Folding Bikes
If you need something convenient and easy to store, consider a folding exercise bike. You still get the great health benefits of indoor cycling, but when the bike is not in use, you can fold it up securely and store it. This makes folding bikes a great choice for those living in apartments or with limited space to exercise.
They are also lighter in weight than the other bikes mentioned above, so they are easier to move around. Folding bikes can also often be a more affordable option.
Learn more here about the best folding exercise bikes.
Get Cycling Today
Ready to hit the road, from the comfort of your own home? Now that you know all about the types of exercise bikes, you can find the perfect model for you. If you're able, consider trying them out in store for a test ride first, which will help you decide which one is best.
Cycling can improve your physical health, help your mental wellbeing, and is a great stress reliever. Get started today to reap the rewards of this fantastic exercise regime.
Did you find this article useful? If so, please browse some of our other great content.