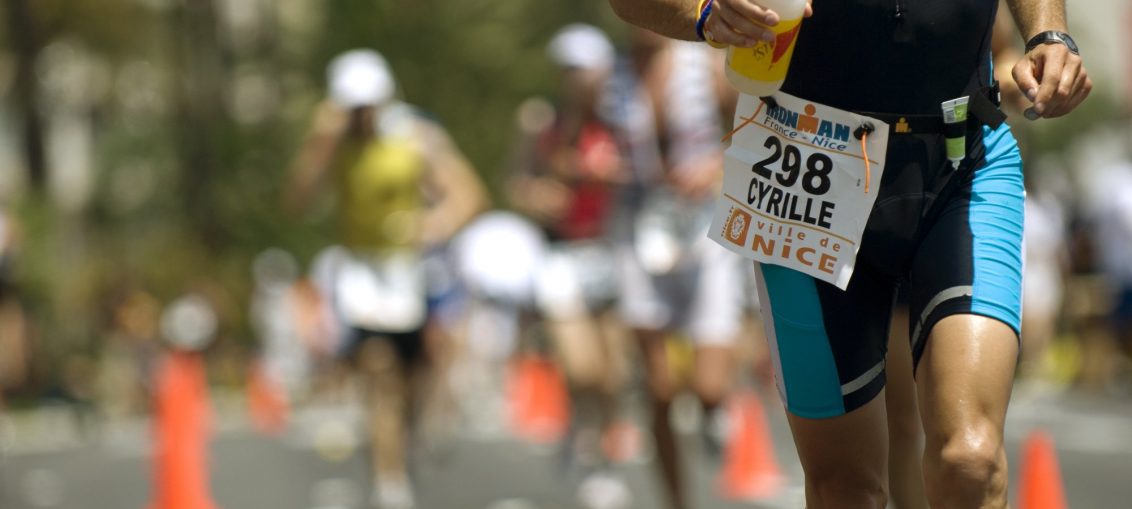 Fitness trackers and watches are all the rage these days and for good reason. They've inspired many people to make an effort to get their heart rates up and move more throughout the day.
Wearable technology isn't just for the average person looking to be more active, though.
These watches are also a great tool for people who are training for triathlons. No matter what your goals are, they can help you measure your performance and figure out what you can do to improve.
In order to experience these benefits, though, you need to make sure you're choosing the right watch. Listed below are some of the best triathlon watches you should try out today.
Benefits of Wearing a Triathlon Watch
There are lots of benefits that come with wearing a triathlon watch during your training session. Some of the specific benefits include:
Avoid Getting Lost
Most triathlon watches contain a GPS feature. This helps you keep track of where you are and avoid getting lost during long training sessions.
Personal Accountability
These watches provide you with plenty of important data and can help motivate you to beat your previous record.
Financial Motivation
If you invest in a triathlon watch, you'll like want to wear it regularly to make sure you're getting your money's worth. This will help you stick to your training schedule, even on days when you don't feel like it.
Group Accountability
Some triathlon watches also allow you to connect with other people who use the same model as you. This provides extra accountability and motivation.
Synchronization
Many triathlon watches also sync to your smartphone via Bluetooth. This makes it easy for you to manage the data collected during your training sessions and keep it all in one place for easy reference.
Monitor Your Sleep
Triathlon watches can also be used to track your sleep quality. Sleep is essential for proper post-training recovery.
In fact, it's when you're sleeping deeply that your body actually does most of its repair work. A lack of sleep has been shown to lead to a loss of muscle mass and slowed muscle recovery.
Best Triathlon Watches
There are tons of triathlon watches to choose from. Some of the best ones currently on the market are listed below:
Garmin Forerunner 935
The Garmin Forerunner 935 measures a variety of factors, including your heart rate and various biomechanical metrics. It's also extremely lightweight. In fact, it only weighs 49 grams.
This watch has a battery life that lasts up to 14 days, although it only lasts a day when it's on GPS mode.
You can also change out the bands to dress it up or wear it down. This makes it highly versatile and allows you to wear it during your training sessions and as you go about your day.
The Garmin Forerunner 935 doesn't come cheap. But, if quality and reliability matter to you, then you can't go wrong with this watch.
Suunto Spartan Ultra GPS
The Suunto Spartan Ultra GPS is a luxurious, high-quality triathlon watch that is a great option for people who want something sleek and functional.
The watch has a 26-hour battery life and features a color touchscreen, an optical heart sensor, and 100-meter water resistance. It also measures barometric altitude and tracks daily activities and various progress metrics.
Like the Garmin Forerunner, the Suunto Spartan Ultra does not come cheap. If you don't mind the extra cost and care about style and optimal performance, though, then this is the watch for you.
Polar M400 GPS Watch
The Polar M400 is a functional, affordable alternative to other, pricier triathlon watches. It's a great option for triathletes who are in the market for their first watch.
This watch is slim and lightweight, and it's also easy and intuitive to use. It also lets you switch to different modes for different types of exercise like yoga, swimming, running, and cycling.
The Polar M400 is waterproof, which makes it great for swimming. The only downside, though, is that it does not feature underwater heart rate monitoring.
Tom Tom Spark 3
The Tom Tom Spark 3 is great for tracking your heart rate during all of your training sessions.
It also holds up to 500 songs and connects easily to Bluetooth headphones, so you can listen to your favorite music while you train without having to carry an extra device.
This watch is also waterproof up to 40 meters and provides you with a variety of metrics necessary for tracking your progress as you train for your upcoming race.
It doesn't provide metrics as detailed as the Garmin watches, but it'll still provide you with all the most important pieces of information.
Fitbit Flex 2
A Fitbit may not be in the same league as some other triathlon watches. But, they're a great option for people who don't want to spend a lot of money on a watch but still want something to provide them with basic data during their training sessions.
The Fitbit Flex 2 is affordable and functional, and it can be used while swimming, cycling, and running.
This watch has a long battery life and a sleek, attractive design. It also tracks your sleep quality and connects easily to your phone so you can easily monitor all your training-related data.
The only downside to the Fitbit Flex 2 is the fact that it doesn't feature a display that you can easily look down at during your runs and other training sessions.
Instead, you'll have to look back at the data after your sessions to see how you did and where you can improve.
Looking for More Triathlon Training Tips?
As you can see, there are a lot of triathlon watches out there to choose from. Keep these options in mind so you can find the right one for your needs.
If you're interested in investing in some other types of triathlon training equipment, be sure to check out the gear section of our website.
You'll learn about all the latest tools you can use to enhance your training and measure your performance.