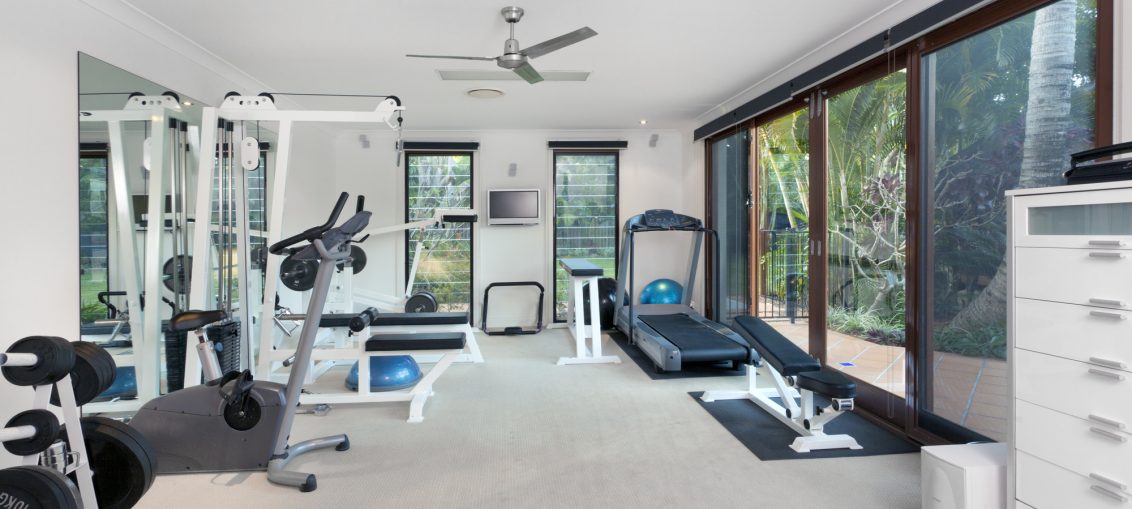 Working out is good for our bodies and mental health. It lowers stress, keeps you looking fit, and offers a fun alternative to sitting around and watching TV.
For many folks, working out isn't as easy as they'd like it to be.
Many cite joining a gym as a problem, or just another thing to add to their to-do list. From paying gym memberships to making time to go, getting a workout in a couple of times a week can be harder than most people realize.
It doesn't have to be this way when you have your own home gym. You can work out on your schedule, and feel confident knowing you're making an investment that's good for the rest of your life, no matter how busy you get.
Learn more about the benefits of having a gym at home, and why you need one.
A Home Gym is Perfect When Life is Overwhelming
Life gets busy, and we can't control what happens. This is true of everyone, even the most dedicated gym enthusiasts.
Life gets overwhelming when you expand your family, take on a job with more responsibilities, or are involved in other pursuits, such as education. During times when these activities take over your life, driving down to the gym is not your number one choice.
It's frustrating when you pay for a gym membership but don't get to use it as often as you'd like. Thanks to a home gym, you'll never worry about this issue.
Another benefit of having a gym installed at home is that you can work out on your schedule. You won't have to worry about squeezing in time before the gym closes for the day and selling yourself short of a workout.
If you're the type of person that enjoys a workout not only for the health benefits but also for a specific goal, you'll find the flexibility easier to maintain. Keep up with your goals and train for a triathlon or physique show at your own private gym, and never worry about falling behind again.
You'll Always Feel Comfortable in Your Own Environment
Going to a gym often proves to be an intimidating experience for some people. Even if you aren't in an exclusive establishment and choose something family friendly, you can't help but compare yourself to others.
If you're doing this early on in your fitness journey, it leads to discouragement. You might also encounter people you simply don't enjoy working out with, but they are always there at the same times you are.
It also depends on how you like to work out. If your current gym doesn't offer spin classes, but you've always wanted to train that way, you can create your own with a bike of your choosing and an exercise DVD geared toward spinners of your level.
With the freedom to create your own personalized workout routine, you'll grow to love being in your own gym even more. Freedom and the ability to workout in a way that benefits you goes a long way in bringing you closer to your fitness goals.
Make an Initial Investment in a Home Gym and Save Money
Many people feel unsure about throwing down money for their own gym at home. They wonder if it's worth the price of all the exercise equipment and if they'll use it as often as they'd like.
There are many benefits to putting down money for your own equipment and creating a gym that you'd like.
When you have your own home gym you:
Don't have to worry about commuting and can go even if the weather is bad since you're at home
Don't have to wait for someone else to stop using a specific machine
Machines wear down less because you're the only one using them
Save money on gym memberships even during those times you don't go and take advantage of the gym
Although the up-front cost sounds unpleasant, it's important to look at the situation this way: once you pay for your equipment, you'll get all the use you'll need for the rest of your life.
Focus on Your Own Needs Depending on Your Routine
If you want to get serious about your workout, it's important to think about the types of goals you're trying to achieve. Many people find that when they join a gym they often have to share equipment with other patrons.
This is a downside, particularly during cold and flu season, since gym equipment is one of the germiest places for bacteria and viruses to live.
Instead, create your own home gym, and get the equipment you want to work out on. You can focus only on models that work best for your body.
If you're worried about spending too much money, start out small and invest in items you know you'll use. As time goes on, you can add more to your workout area.
Best of all, you'll never need to share with anyone else.
Let Us Help Enhance Your Experience
Creating your own home gym is one of the best ways to ensure you have a positive experience working out and meet your goals. When you set aside the time and money to focus on your own gym that only you can enjoy, you eliminate the competition and create a positive and fun atmosphere controlled by you.
If you're looking for more fun ways to workout and stay in shape, check out our blog. We can help you learn about healthy new treats or find useful ways to build lean muscle mass.
Make working out a continued part of your lifestyle, and you'll never slow down.