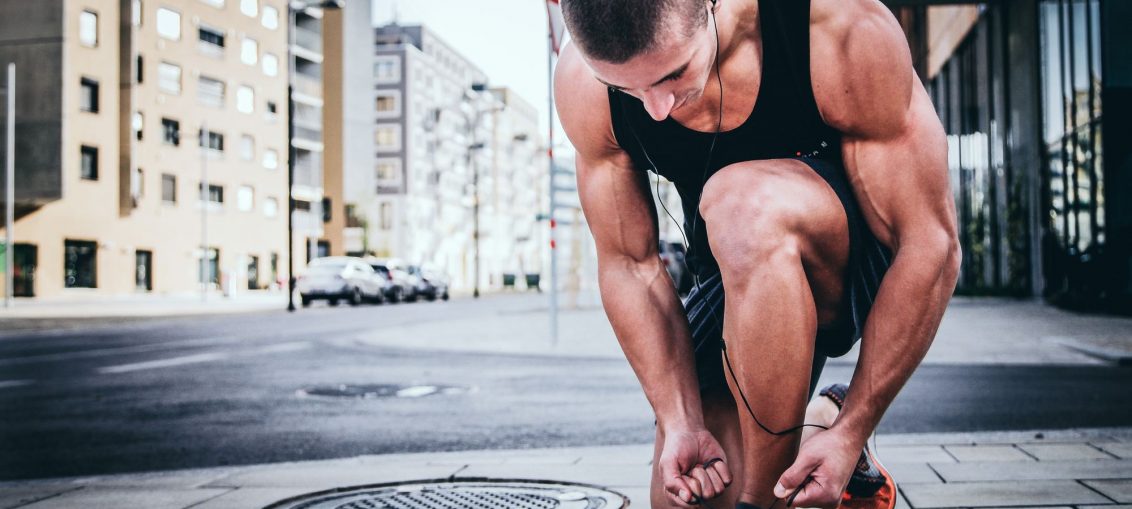 If you've ever listened to that perfect song during your workout, you know how good music feels when exercising.
But did you know that research also suggests that listening to music during your workout can improve your overall mood, energy efficiency, and physical capacity?
If you're training for a triathlon, the right workout headphones can make a difference between sluggish and killer performance.
Discover our top headphone recommendations below!
Jaybird X3 Wireless Headphones
If you're building your running stride, you don't want an annoying cord getting of beating a new personal record, right?
Jaybird is known as a powerhouse brand in terms of workout headphones. Not only are they comfy, but they provide excellent sound quality.
Other features include:
small and universal secure fit
sweat-proof
8-hour battery life (1 hour with 15-minute charge)
Personalized customization via MySound App
Best of all? They're affordable on every budget.
Senso Bluetooth Headphones w/ Mic IPX7 Waterproof HD Stereo Earbuds
With over 20,000 Amazon reviews and an average 4.2-star rating, these budget-friendly (just $30) earbuds are some of the hottest workout headphones on the market.
Some of its impressive specs include:
Bluetooth CSR technology
Completely waterproof (perfect for your swimming portion)
8-hour battery life
Noise canceling technology
Ergonomically designed flex silicone earbuds
20,000+ reviews says something, right?
Plantronics Backbeat Fit Wireless
They're snug, they're stylish, and they get the job done, especially on those long runs.
We like Plantronics for the following details:
Waterproof and sweatproof (nano-coating)
8-hour battery life
On-ear controls to change music and calls
Safety-oriented to hear your surroundings
They're universal for athletes, gamers (check out this website for more), and everyday music fans.
Jabra Move Wireless
Prefer over-the-ear workout headphones? We hear you. Jabra makes stylish, lightweight, and low-cost headphones that get the job done for any serious runner.
We like the following specs:
Total Bluetooth connectivity
Durable stainless steel headband
Dirt-resistant fabric
Up to 8 hours music and 12 days standby time
Optional cord to use headphones on flights
If you like old-fashioned, over-the-ear headphones, these are for you!
Creative Sound Blaster Jam Ultra-Light
We have one more over-the-ear recommendation for you, and it comes to less than $50.
Other highlights include:
Ergonomic, comfortable fit
Lightweight materials to minimize bulk
12 hours wireless audio streaming
One-tap bass enhancement
Superior Bluetooth connectivity with Near Field Communication
These headphones are budget-friendly and accommodating to both running and numerous other exercises.
Final Thoughts on the Perfect Workout Headphones
Music is a great supplement for any training program or triathlon race. Whether it's country or rock, the right tunes can help elevate your exercise to the next level.
Do yourself a favor and make sure that you've got the right headphones to do the job.
Interested in more advice on how to prepare for race day? Check out our extensive blogroll of workout gear tips today!