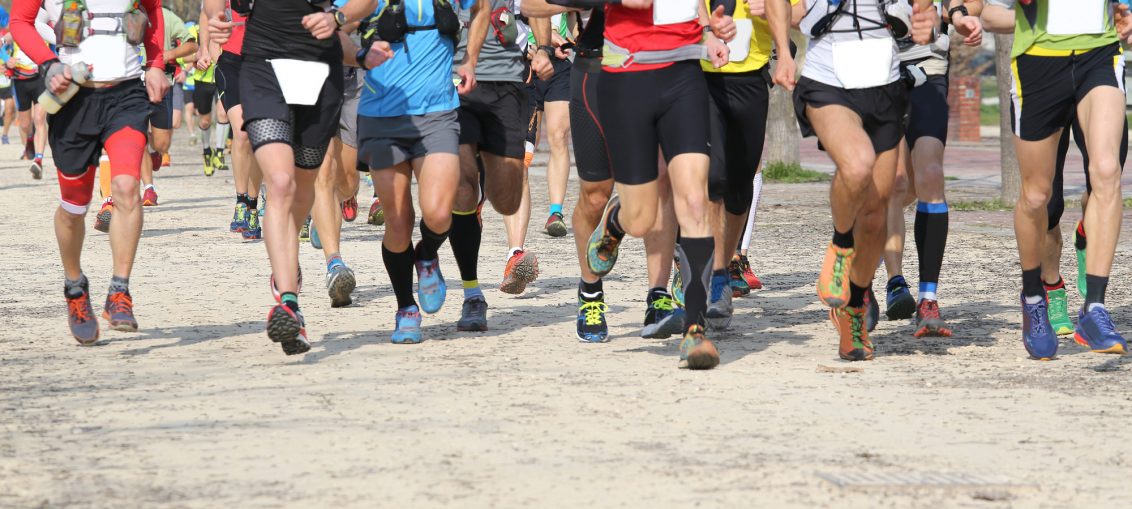 The ultimate test of endurance has to be triathlon races. Not all races are created equally and it can be hard to know which ones are the right atmosphere for you.
Keep reading to learn our top 6 best triathlons in the US and why they made the list!
1.Ironman 70.3 Superfrog Triathlon Races
This makes the list for its rich history with the Navy SEALs and for the challenging course. Starting in 1979, this race was created as training for the Kona race.
Since 2008, it has taken place on Silver Strand State Beach. Silver Strand runs between Coronado and Imperial Beach in California.
The next Ironman 70.3 Superfrog takes place on September 16th, 2018.
The Superfrog was taken over by Ironman a few years ago but has maintained its intimate feel. Participation is capped at 800 participants with 300 being reserved for military personnel. Civilians have been permitted to race in the Superfrog since 1995.
There are qualifying slots for the 2019 IRONMAN 70.3 World Championship in Hawaii up for grabs. Each age group has one spot given on a roll-down system.
There are 12 qualifying slots available for only military personnel. Three other military spots for the Navy SEAL and Service Academy divisions.
Entry fees vary from $225.00 to $500.00, depending on an inventory based tier system. Registration before July 31st, 2018, gets you personalized race swag.
Another appeal to this race is it raises money for the Navy SEAL Foundation each year. $175 from every general registration fee is tax deductible. Those proceeds going to the IRONMAN Foundation.
2. Wildflower Triathlon
The Wildflower is held at Lake San Antonio in Bradley, CA. Since 1983, the Wildflower triathlon races are known for their festival-like environment. It's also a demanding course.
Attitude is everything and in this race its all about fun. Heralded as the "Woodstock of triathlon races", it entertains all who attend, while still being a test of strength, speed, and endurance for participants.
The Wildflower experience returns May 4th-6th of 2018. There was no race in 2017, to the disappointment of thousands who rallied in support of its return.
The opposite of intimate, the Wildflower triathlon is one of the largest in the world. More than 7,500 participants and 30,000 visitors attended during its busiest years.
The race has picked up new sponsorship this year from Motiv Sports. The event is expected to be reenergized by their input to make it better than ever.
Live musical performances, wine tastings, activities, and workshops entertain the entire family.
3. Escape From Alcatraz
If you don't qualify for this race through one the series triathlon races, there is a random draw. There are only 2000 athletes who get to escape from Alcatraz each year. These 2000 lucky participants accomplish what Al Capone and Kreepy Karpis couldn't.
Swim the 1.5 miles from Alcatraz to the St. Francis Yacht club shores. The bike course is 18 miles. Its followed by an 8-mile challenging run through the recreational Golden Gate area.
This race began in 1981. Escape from Alcatraz has attracted world-class medal-winning athletes from around the world.
The Fitness Festival for Escape from Alcatraz educates and entertains 20,000 visitors.
Registration for 2018 is closed so you will have to start training for a chance at 2019.
If you do run in one of the Escape From Alcatraz triathlon races, you can do so for a good cause. Several charities have racing slots available. They require fundraising minimums be met.
Some of the charitable organizations you can run with are:
Team Fox for the Michael J. Fox Foundation for Parkinson's research
OAR an organization for Autism research
Multiple Myeloma Research Foundation
R.O.C.K Real Options for City Kids
Challenged Athlete Foundation
LiveStrong Foundation
Save The Children
Brain Aneurysm Foundation
This is a really challenging course and not recommended for first-time triathletes.
4. Chicago Triathlon Races
The shores of Lake Michigan have been host to one of the world's largest triathlons for 35 years now. There are six different racing events to choose from at the Chicago Triathlon. Ranging from a super sprint to a triple challenge of three races.
You can also be one of the 500 to participate in the Gildan Underwear Run. Friday evening kicks off your racing weekend in a fun and cool manner.
August 25-26th is race weekend for 2018. The race is always a sell-out to full capacity so there is no same-day registration available.
5. Nautica Malibu Triathlon
If you love celebrity watching as much as you love running, add Nautica Malibu to your bucket list.
Its a favorite of celebrities from Zac Effron to Jon Cryer. It's suitable for a first-time triathlon racer and experienced athletes looking for a challenge.
Saturday is a 1.5K Swim, 40K Bike, 10k Run and on Sunday, the race includes a .5 mile swim, 17-mile bike section, and a 4-mile run.
It's a great event for the whole family to attend. This weekend has great star spotting opportunities.
It also has a tot trot and fun zone for kids, fitness expo for enthusiasts, as well as food and entertainment for all.
The Malibu triathlon raises money for the Los Angeles Children's Hospital. It has donated over $10 million so far.
6. Ironman Florida
Ironman Florida is held in early November in beautiful Panama City Beach. Started in 1999, Ironman Florida is a favorite. It offers 40 qualifying slots for the World Championships Triathlon races in Hawaii.
The great benefit to this race is the timing. You have all summer to train, attend other events, and work hard to get ready for it. The temperatures are usually ideal for the triathlon participants and guests.
The Ironman Florida is a great starter race for those wanting to join the world of triathlons. It's estimated that close to half the participants are first-time racers here each year. It's a good race for someone attempting a full distance course for the first time.
Train To Win, Have Fun
Crossing the finish line in triathlon races is an accomplishment many dream to accomplish. It's an exhilarating feeling that is indescribable to a non-racer.
There are many awesome races around the country. No matter what race you choose, it will be the experience of a lifetime.
It's important to train hard and to be prepared for the conditions and demands of the race. No matter how hard you train, don't forget to have fun too.
Check out our site for training tips to get you ready for your next triathlon challenge.