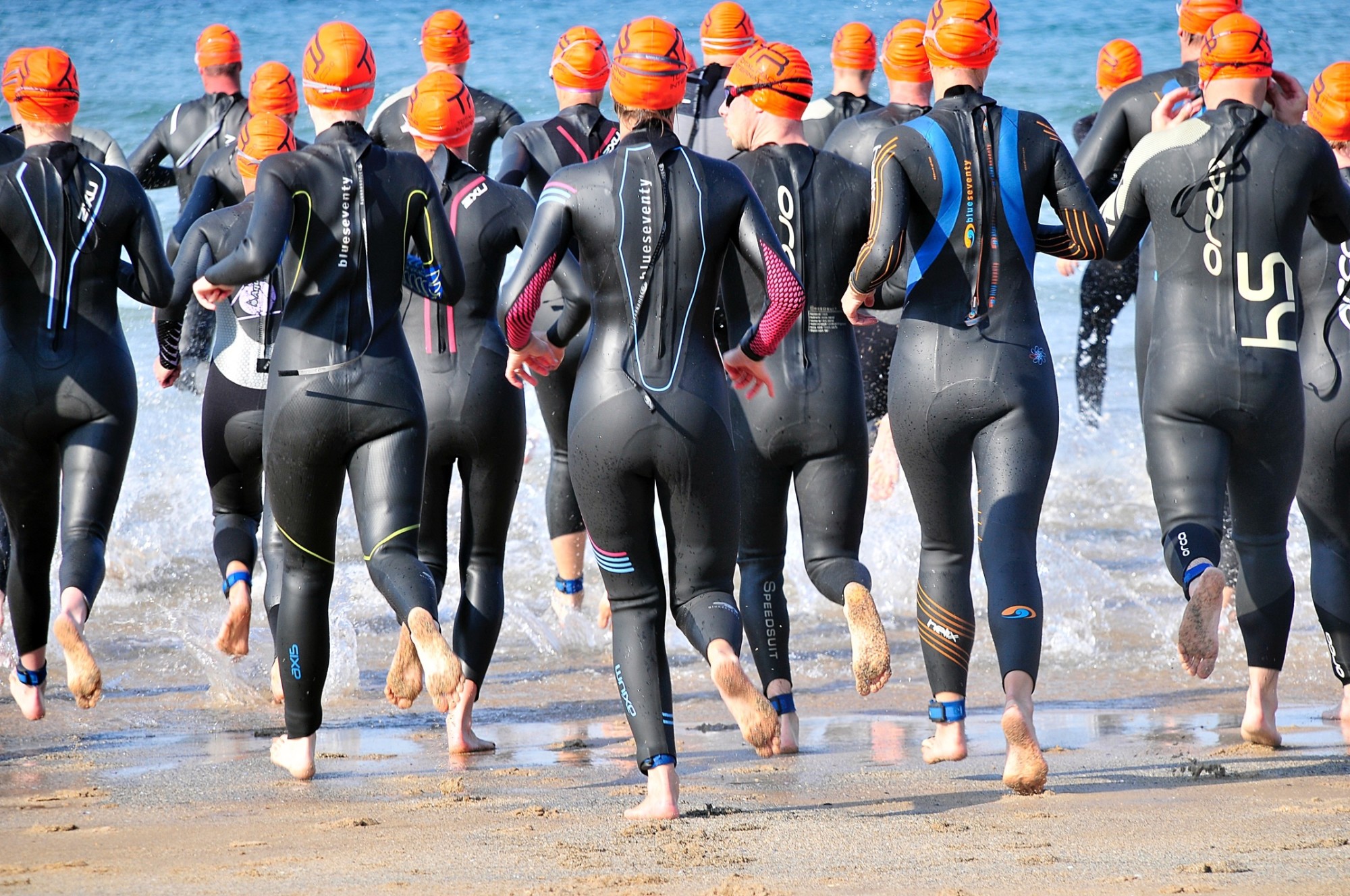 In one survey of triathletes, it was discovered that about 95% of them participate in the race for the personal challenge.
Running, biking, and then swimming is a challenge in and of itself. For most people, swimming may be the most difficult part of all.
However, if you have a good wetsuit, this leg of the race won't have to be as difficult.
There are many great wetsuits to buy for triathlons. If you want to learn about the best triathlon wetsuits, keep reading.
1. Orca S5
Before the Orca S5, there was the Orca S4, but it hadn't been updated since 2010.
However, Orca has made lots of updates with the newer model. They incorporated some of the newer fabric technologies into this suit. This suit is made out of 5-millimeter Smoothskin neoprene. There are also smaller Quadstretch panels which are thinner.
These panels are found in the shoulder area so that you can have a full range of motion while you are swimming.
There are also Hydrolift buoyancy panels in your core and your lower legs to help you float as you are swimming through the water. This will also help make sure that your legs don't get as tired and that you have good form.
2. Rova Maverick II Comp
The Rova Maverick II Comp is also a good choice when it comes to buying a wetsuit. This one has a little bit of a different feel than other wetsuits you may be used to wearing.
The shoulder paneling on this wetsuit is called "Arms-Up." This helps with your range of motion in both your shoulder and your arms to make sure that you can swim as fast as possible.
Inside of the suit, there is soft lining so that you won't end up with any uncomfortable chafing during your swim.
The seams on this suit won't rub against you because of it, and the seams are also reinforced. This means that your suit will be able to last a long time despite all the wear and tear.
Sometimes wetsuits can be difficult to put on, but this suit has little markers that will let you know if you have put it on correctly or not.
3. Rocket Science Sports One
The Rocket Science Sports One is such a thin wetsuit, but it is also really smooth. When you swim with it, you'll feel like you're not even wearing anything.
You will have plenty of flotation help, but it will also be able to keep you warm in case you are swimming in some pretty cold water.
This wetsuit doesn't have a slick coating on the outside, and it's also thinner which allows you to have more flexibility.
If you were swimming in warmer water, there is also a sleeveless option for this wetsuit. You may also want to consider getting a shorty wetsuit for the warmer months as well.
4. De Soto First Wave
The De Soto First Wave is unique because this is actually a wetsuit that comes in two pieces.
If you feel uncomfortable in a one-piece and can't quite get used to it, you may want to try this suit.
There are lots of pros for this kind of suit. This one probably will have the most comfortable neckline out of all of them, so you won't feel like you're choking while you're swimming.
The side of the wetsuit isn't connected to the lower half, so you may even feel like you have more range of motion while you are swimming.
However, you should try this out before your actual race. Some swimmers said that they didn't like the two-piece because they felt like some of the pieces kept moving around and they couldn't focus on the swim.
5. Xterra Volt
The Volt wetsuit is one of the most affordable ones that comes with full-length sleeves.
There's nothing particularly fancy about this one, which makes it perfect for training.
There is a lot of arm flexibility with this suit and a lot of flotation for your legs. There is about 1.5 millimeters of neoprene in the arms and shoulders and about 3 millimeters of neoprene in the legs.
6. Blue Seventy Sprint
The Blue Seventy Sprint is a beautiful-looking suit. This one is definitely one you'd want to show off on your race day.
There are fourteen different sizes for men and women, so you should be able to find one that fits perfectly for you.
This suit can be really bulky, with 5 millimeters of neoprene in some areas. There are big shoulder panels as well to make sure that you have the perfect range of motion.
7. Zoot Wave 1
The Zoot Wave 1 is their entry-level model, so if you are just getting into triathlons, this may be a good beginner wetsuit.
They use a special type of neoprene that helps not only with durability but also buoyancy.
The outside of the suit has SCS coating which offers less friction so that you can glide through the water easily.
The thickness of the suit varies on location. For your core, there is 4-millimeter neoprene and 3 millimeters for your legs.
8. 2XU P:2 Propel
Finally, the 2XU P:2 Propel has amazing flexibility as well.
On your forearm, there are ribbed panels to help you create more friction with the water and be able to pull more water. This, in turn, will also help you move faster through the water.
It can also help relieve some of your shoulder strength so that you are able to go farther distances.
Buy One of These Triathlon Wetsuits Today
These triathlon wetsuits are some of the best ones out there, but really, it'll just come down to your preference and how it feels in the water for you.
Training for a triathlon can be really difficult, but it doesn't have to be!
Make sure that you check out some of our other blog posts to help you prep for your big race.