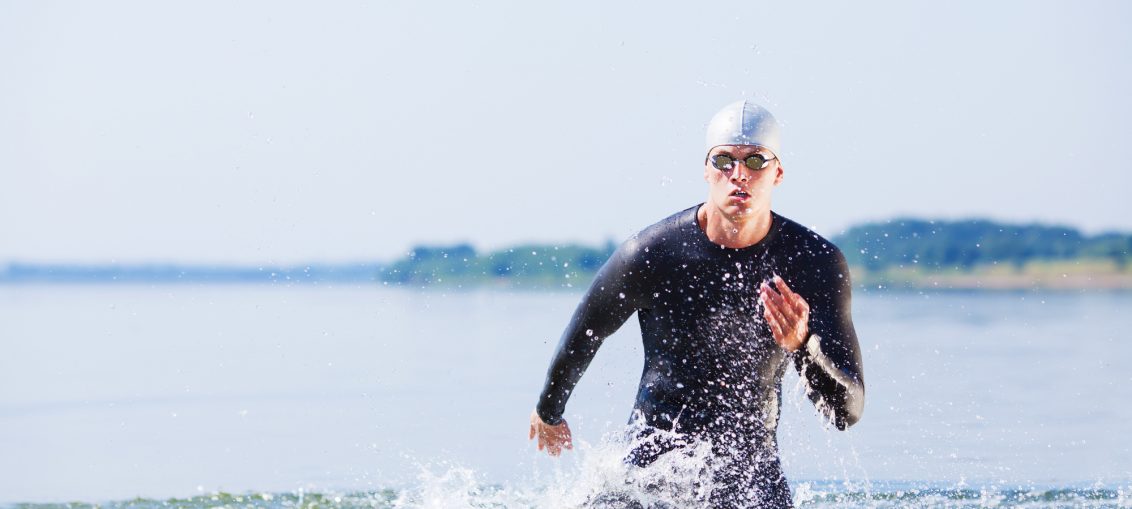 The Scottish philosopher Thomas Carlyle once said: "Permanence, perseverance, and persistence in spite of all obstacles, discouragements, and impossibilities: It is this, that in all things distinguishes the strong from the weak."
Carlyle might not have been training for an Ironman, but as one of the most influential writers, historians, and mathematicians of his time, he certainly knew a thing or two about perseverance.
So much of what the body is capable of is dictated by the mind, in the way we think about ourselves and our abilities.
The first Ironman Triathalon took place on the island of O'ahu on February 18th of 1978. A debate had been waging between runners, swimmers, and cyclists as to who was more physically fit, and this was their way of settling the score.
Since then, thousands of people have completed the grueling 2.4-mile swim, 112-mile bike ride, and 26.2 mile run in different cities all around the world. The youngest was only 13 years old, and the oldest was 82. (She was also a nun!)
If you're training for an Ironman, or dream of doing it someday, it's important to learn from the experiences of others. What were the secrets to their success? What tricks did they use to stay in a positive headspace?
We've put together a list of seven crucial tips to help you stay motivated during your Ironman training. Keep reading to find out what they are.
1. Create a Detailed (and Customized) Plan
Embarking on any type of long-distance training means first coming up with a step by step plan of how you're going to reach your goals.
Everyone's plan is going to be a little different, and you have to find what works for you. There is no shortage of detailed training routines out there to draw from, but tailoring them to your specific strengths and weaknesses will make your plan that much more effective.
Recording and tracking your times is essential. Decide where and how you're going to do this, and be consistent.
There are a ton of apps that allow you to track your training on your phone, and even share it with others. But for some people, nothing beats a pen and paper. Experiment to find what works best for you.
2. Implement a Personal Reward System
Create a reward system for yourself. Think about little things you can do to treat yourself. It can be simple things; the rewards don't have to be too fancy or elaborate.
Positive reinforcement is a method used to train animals, but it's also very useful in education for children with autism and other developmental disabilities. In reality, positive reinforcement works for people of all ages and ability levels.
Whether it's watching your favorite show, listening to your favorite album or podcast, getting a foot massage from your partner, taking a bath, or any other activity you enjoy – the idea is to pair that particular pleasant experience with your training.
It may seem a bit silly, but science has found positive reinforcement to be highly effective in increasing motivation.
3. Practice Meditation
As we discussed earlier, the mental aspects of your training are just as important as the physical ones.
No matter how much strength or endurance you build in the body, it's not going to matter if you don't have a healthy mindset to support it.
Meditation is training for the mind.
There are many different types of meditation, so if one particular method doesn't jive with your personality, try something different.
Meditation is beneficial to your Ironman training in a number of ways:
Helping you get better, more restorative sleep
Improving focus and concentration
Allowing you to live more in the moment
Positively impacting your breathing
Helping you better regulate your emotions
Lowering your stress levels
However you decide to embark on your meditation practice, it's going to be beneficial to your life in multiple ways.
4. Join a Cycling (or Running) Group
Training with others not only fuels a healthy sense of competition, but the social benefits can make a world of difference in your overall enjoyment.
Check to see if there are any local cycling, running, or swimming groups in your area. Ideally, you should join a group to focus on whichever area is your weakest. This will put you in close proximity to others who can give you advice, as well as contribute to that positive reinforcement we talked about.
Swimming back and forth in the pool by yourself can get tedious, but having others to compete with can really transform the experience. And there's nothing like that after-workout hot tub session to form long-lasting bonds.
5. Emphasize Rest and Recovery
Think of your rest days as being just as important as your long run days.
For your body to function at its optimal level, it is absolutely necessary that you give it the proper time to recharge.
Something that triathlon coaches report as being the biggest mistake in first-timers is overtraining, not under training. Keep that in mind when making your training schedule.
Jason Lentzke is an Ironman certified coach who advises that athletes in training: "Be just as committed to rest as you are to hard training."
6. Make Post-Race Decisions Ahead of Time
One mistake that a lot of first-time Ironman competitors make is to let the high following a race get the better of them.
There's no need to sign up for your next race the moment you finish your first. Take a break to unwind.
It's important to have a detailed plan for how you're going to care for yourself the night after the race, as well as the following week. What is your diet going to look like? What about your exercise routine?
The best way to make smart decisions is to make them in advance. The bottom line is: don't do anything crazy right after your race. Avoid making any major life decisions.
7. Have a Simple Race Day Mantra
It's great to have a ton of nuanced training goals in the months leading up to the competition, but once the day finally arrives it's important to keep it simple.
Don't worry about beating personal bests. If possible, don't even worry too much about your times.
Now is the time to practice living in the moment.
Choose a simple mantra to remind you what your focus should be. Some solid possibilities include:
"I am here to have fun."
"All I need to do is finish."
"All I can do is my best."
Choose something that resonates with and makes sense to you.
Ironman Training is an Exciting Journey
Everyone's training techniques are going to be different. This is a choose-your-own-adventure situation, and you need to be in charge of your journey.
But you're not alone in this.
There are thousands of other people around the world who are training for an Ironman right now, maybe even some in your own neighborhood.
Reach out to others, find a community.
And do as much reading and research as you can. Check back with our blog regularly to stay on top of tips and techniques for Ironman training.