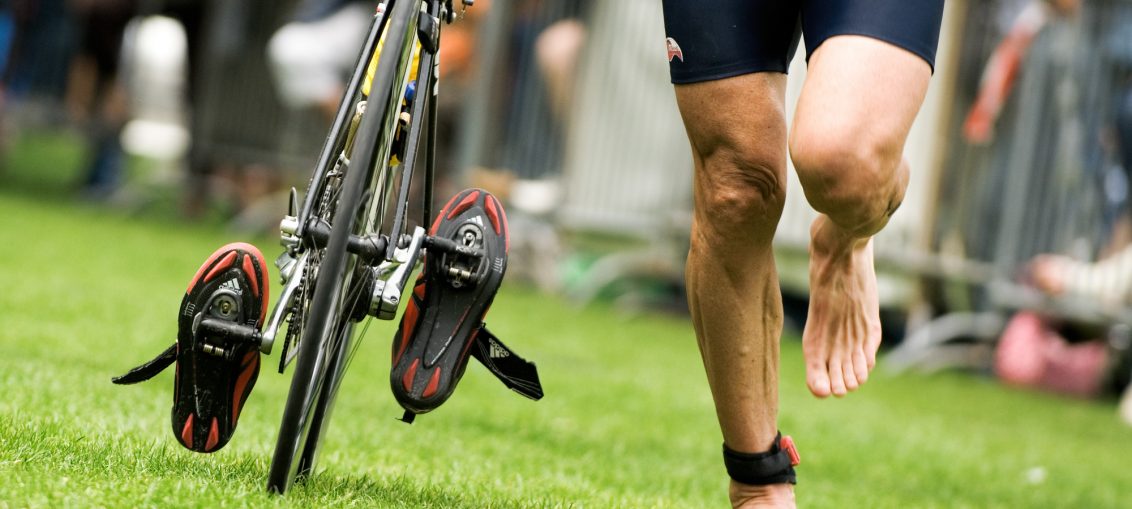 Triathlon shorts are a core piece of triathlon clothing for any triathlete. You need to be 100% certain your gear will allow you to focus solely on the race.
But tri shorts can be quite expensive, and can literally alter the flow of your race or event. How can you be sure you've picked the right pair?
The good news is with the growth of cycling groups nationwide, more people than ever are now talking about their triathlon experiences online. Including gear.
Read on below to learn what you need to know before making a purchase.
More Options
Triathlon athletes tend to have some combination of both shorts, workout shirt or a full-on triathlon suit.
If you invest in a good pair of triathlon shorts it can simplify the race for you because you won't have to worry about changing bottoms during the event.
Athletes that choose to race in a tri suit should still consider having a pair of shorts, as it can come in handy for both training and open water swims.
Note that as you are shopping for your shorts that they come in a couple major quality levels.
Wetsuits Briefly
Since they sometimes go hand-in-hand, we wanted to touch base briefly on wetsuits.
Beginners used to have a hard time accessing quality wetsuits. Dropping $500 on a pair for someone just getting started was rarely worth it.
The good news is, bargains can be had, with entry-level suits now coming in around $200 to $300.
Some brands to check out for wetsuits include Orca, Zoot, and Xterra.
What Makes a Good Pair
Since tri shorts are such a key part of your performance, it's is important that they deliver features that are all-purpose.
They should be both durable and breathable.
A good pair should do well in both the water and on a bike.
These shorts should also be versatile enough so athletes can wear them both for general training and on race day.
Important to call out that they won't fare well in chlorine, as that will break down the fabric more quickly.
What They Are Not
Triathlon shorts differ from cycling or regular compression shorts.
Compression gear is good at increasing blood flow, and cycling shorts cater to the fact you're riding in a saddle.
Shorts for triathlon are more versatile and that is evident in their form and function.
Who Makes Them?
Check out the list below for 5 brands that tend to be the most popular amongst triathletes.
Castelli
De Soto
2XU
Sugoi
Pearl Izumi
You'll need to pick the right pair for yourself based on your budget and if you are more recreational versus competitive.
Triathlon websites that feature blogs like Triathlon.net can be a great resource for information.
Bike Shorts Versus Triathlon Shorts
For a lot of athletes, it's hard to resist comparing bike shorts to triathlon shorts.
Let us help distill the differences, below.
1. What Bike Shorts Do Best
More padding
Specific for biking
Better comfort for longer rides
Tend to be durable
2. What Triathlon Shorts Do Best
Intended for three sports
Less chaffing for running
Doesn't retain fluid in the pad
While a triathlon is survivable in bike shorts, it's less than ideal.
If you have a pair of old bike shorts in your possession, maybe use them for training and invest in a new pair of tri shorts for the big race day.
Components of Triathlon Shorts
The below list covers important triathlon short features.
A good pair of triathlon shorts is like a system of related parts all working together. Compromise in one area or feature – and it risks how the entire product functions.
1. Fabric
The brands that we called out earlier use materials that are slim-lined for swimming but dry out quickly for your run. It's almost like magic material.
2. Bike Seat Pad
Bike pads in triathlon shorts tend to be thinner versus pads in traditional bike shorts.
Quick drying is also of benefit here, since you'll be on your bike right after hopping out of the water.
3. Seams
You don't want to feel them. At all.
Seams in triathlon shorts should be flat enough so you can't even tell they're there.
4. Length
Tri shorts can have inseams ranging in length from 6 inches (short) to 10 inches (fairly long).
At the end of the day, this is very much a personal preference thing.
5. Leg Grips
The grips at the bottom of the shorts are underrated, yet very important.
These in theory help to keep the shorts from riding up on you. They should also not be digging into your skin the entire time you are wearing them.
6. Pockets
Another one that is personal preference, as you can make an argument for or against them.
If you do longer races, it's something to keep in mind so you can stash gel packs in the pocket.
7. Fit
Super important, and an essential feature.
If you go too small, they can restrict your range-of-motion or cut off blood circulation.
Too big and risk them bunching up underneath your triathlon wetsuit.
Price Points
We've talked about what makes a good pair of tri shorts but how much can they be had for? Well, pretty cheap.
$50 will get you into a pair, but that price directly relates to both the length (inseam) and color you choose.
Also, a $50 pair probably isn't the best to be in for hours on end.
Going with an inseam of 8 to 10 inches, which tends to be the most common, will put you close to a $100 price point.
Conclusion
There are plenty of choices out there for shorts.
Ideally, anyone doing triathlons has at least one pair, so consider buying different brands to find the one that works best.
For more info, check out the gear section of Triathlon.net.