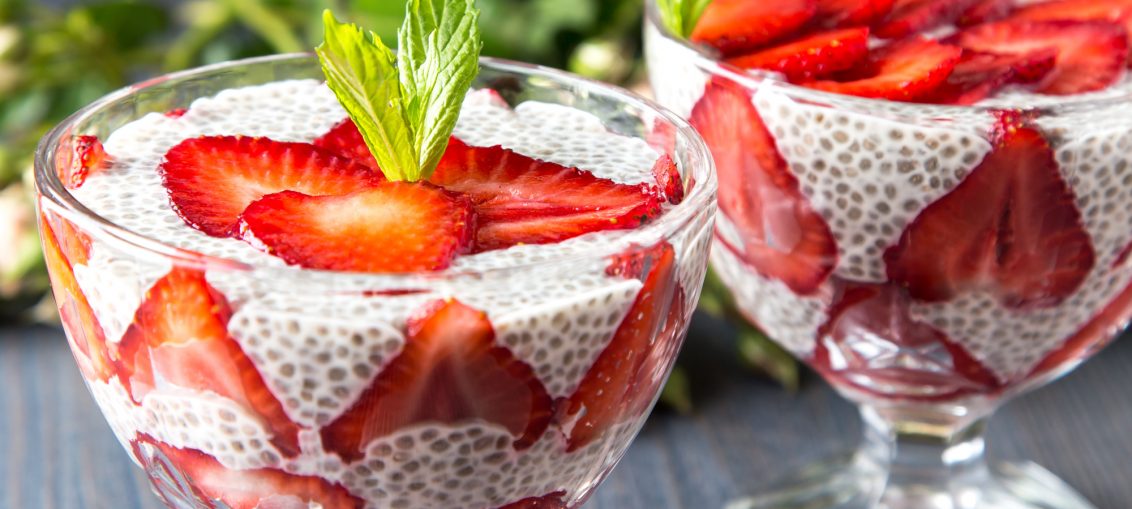 You've been eating healthy and working out hard all week. Then, one evening, your sweet tooth starts aching for something delicious.
You'll tell yourself something along the lines of, "I deserve it" or "It won't affect my calorie deficit all too much."
But before you know it, you've devoured half a pint of ice cream or an entire sleeve of cookies.
Sound familiar?
Unfortunately, this scenario is all too common among adults – athletic or not. That aching sweet tooth is every dieter's downfall. So, how can you combat it once and for all?
With vegan desserts, you can fulfill your appetite for something sweet – minus the guilt and the empty calories.
In this article, we'll give you the scoop on how to curb your sweet cravings with our favorite vegan desserts. Let's dig in!
Vegan Chocolate Is a Thing!
When sweets lovers hear the word "vegan", they often believe they have to give up the one and only, chocolate.
But not all chocolate is dairy-based, which is good news if it's among your favorite foods.
First of all, chocolate – or rather, the cocoa plant – is naturally vegan. Once it's manufactured and made with milk and other milk derivatives is when it loses its vegan state.
When shopping for vegan chocolate, there are two types of products to look for.
There will be some brands of chocolate marketed as "vegan". These chocolates are usually made with rice milk or almond milk.
Other times, there are brands that don't contain animal products but don't market it as such. So, feel free to grab at chocolate products labeled as vegan. But you should also read ingredients labels on dark chocolate brands that may be discreetly vegan.
Vegan Chocolate Chip Cookies
Stocking up on dairy-free chocolate is the first step to making up some tasty vegan desserts. But what are other baking ingredients that make great substitutes for eggs and dairy?
Let's look at chocolate chip cookies, for example. This classic dessert is traditionally made with eggs, milk, and butter. Not exactly a contender for vegan desserts.
But never fear! There are some excellent substitutes that are not only vegan but taste great.
Butter is not always necessary for baking cookies. It just gives cookies a softer, gooier state. The same goes with eggs.
If you prefer your chocolate chip cookies soft, go for vegan butter made with vegetable oil. You can also substitute with coconut oil or coconut oil-based solid butter.
Then, skip the eggs and replace the cow's milk with almond or soy milk. Combine these substitutes in a bowl with the rest of the ingredients. This includes the flour, salt, brown sugar, and baking soda.
Energy-Filled Peanut Butter Banana Bars
Looking for something sweet to treat yourself in the morning or before a workout?
The good news is that you can get a sweet, energy-filled fix in no time at all. We love peanut butter banana bars – and we think you will, too!
All you need are a couple of bananas, peanut butter, and oats. Preheat the oven to 350 degrees Fahrenheit.
This gluten-free vegan recipe calls for 2 bananas, 1 cup of oats, and 1/4 cup of peanut butter. This batch will yield about 12 cookie-sized pieces, but it depends on how you cut them.
After mashing up the bananas, add and mix in the oats and peanut butter. You can scoop up the batter with a spoon to portion out your sizes.
You can even move the entire batch onto a tray and bake it. Then, you can cut them into bars and have them in stock for the entire week.
Vegan Cheesecake
Vegan cheesecake seems like a bit of an oxymoron. But the truth is that you can enjoy this savory dessert – minus the dairy!
There are three parts to making a cheesecake: the crust, the filling, and the toppings. We'll use this vegan cheesecake recipe as a guide.
The Crust
Like traditional crusts, you'll combine flour, sugar, miller's bran, and cocoa powder. To make sure this crust stays vegan, you'll need coconut oil or melted vegan butter.
You'll also need maple syrup or agave nectar. These ingredients not only add flavor, but they help to firm up the batch without using eggs.
The Filling
Start by bringing apple juice and sugar to a boil in a saucepan. You can also add agar flakes and boil until they're dissolved.
Then, blend two packages of extra-firm tofu in a food processor. Once smooth, add the apple juice and agar mixture. You'll also want to add lemon juice and vanilla.
Vegan Toppings
For the toppings, you can use a variety of ingredients. Fresh fruit is an easy and nutritious go-to choice. You can also look for vegan whipped cream and vegan chocolate syrup.
You can also use vegan ice cream or sorbet, which we'll discuss next!
Frozen Vegan Desserts
What's a list of vegan desserts without ice cream and sorbet?
15 million Americans suffer from food allergies.
Because of this, there's a growing market for dairy-free products. More of these frozen dessert products are becoming readily available. But things like sorbet are still as available as ever.
Vegan ice cream made with almond milk or coconut milk are especially popular. But you can also make your own vegan ice cream!
Satisfy Your Sweet Tooth with Vegan Desserts
Being on a diet doesn't mean that you should deprive yourself of the things you love. The possibilities for healthier, tastier foods are endless. After all, dieting shouldn't mean being hungry and unsatisfied all the time.
With these vegan desserts, you can satisfy your sweet tooth without sacrificing taste! You can also eat them guilt-free since they contain fewer calories and more nutrition.
For more ideas on how to diet with nutrition and taste in mind, check out our health and fitness page.
Here at Triathalon.net, we're also here to help you train better and reach your fitness goals. Contact us today to start working towards fitness success!