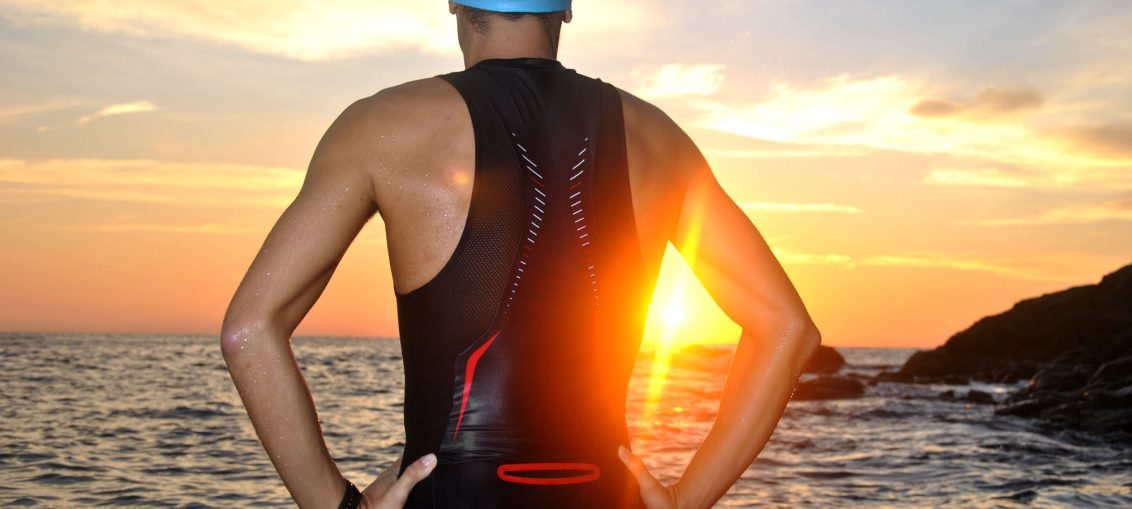 Training for your first triathlon can seem overwhelming. Afterall, you're not just training for one sport. You're training for three!
With three sports comes three different genes of necessary gear.
But don't worry. With this ultimate beginners guide to triathlon gear, you'll more than ready for the big race day.
The guide starts with training necessities and goes on to everything you will need for the race in order.
Training
There is triathlon gear you should get for your training. Many of which you will use for the race as well.
Bike
You can't train for a triathlon without a bike. If you're doing a small sprinting triathlon, any bike will do including a mountain bike or beach cruiser.
If you're doing a long-distance race, you'll want a bike with various speeds. It is also important that the bike fits well. It needs to be comfortable and prevent cycling injuries.
Two types of bikes work best for Olympic-distance triathlons: triathlon bikes and road bikes.
Road bikes have skinny tires and less seat tube angle when compared to triathlon biles. These are recommended for people who will use it for other purposes rather than only for triathlons.
Triathlon bikes have road tires but instead of regular handlebars, they have aerobars. These are made for maximum speed.
Before your race, take your bike to the local bike shop to make sure it is healthy and secure.
Bike Shorts
Bike shorts with padding are made of microfibers to prevent chafing and allow you train in comfort.
You will need a good pair of bike shorts for both training and the race.
Home Trainer
If you have the means, A home electronic trainer that connects to your phone or tablet will make training much more fun. These let you ride virtual courses and build resistance based on the course.
Wellness Watch
You'll want something to monitor your distance, time, and possibly even heart rate while training and for the big day.
While many use their phone while training, this doesn't work well for the race. You'll want something light and easily accessible.
There are tons of various sports watches out there, including Fitbit, Garmin athletic watches, and Apple watches.
Fuel belt
This is another item that you'll need for both training and the race. Wear it while training so you can get used to having one on while running.
Find a belt that will hold up to 10 oz water bottles and has a zip pocket for nutritional supplies. Look for one that also adjusts in size to fit various outfits.
During the race, you'll want to put this on when you jump on the bike. Turn it around to your back so that it doesn't block you from bending over.
Once you start running, turn the belt back to the front for easy access.
You can also pin your number onto the belt.
Swimming
Swimming is the first portion of a triathlon. This is your first opportunity to set your pace and show you're made of. This means having the right equipment for swimming and transitioning is super important.
Swimsuit or Wetsuit
If you're doing a shorter race, a swimsuit will do just fine.
For guys, skin-tight briefs or speedos will provide support and speed.
Women should go with a one-piece swimsuit that has a T-back. The T-back provides optimal support and can't fall down like straps.
For long-distance racers, a wetsuit is recommended. These are designed to keep you on the top of the water for quicker speed. They also provide warmth.
Goggles
Goggles that fit tightly and allow good vision are important. You are swimming with lots of other people. You want to be able to see clearly to avoid collisions.
Another thing to consider is tinted goggles. These are great for races on bright sunny days.
Towel
A towel may be one of the most looked over or forgotten items for beginners. It is more important than you might think.
After swimming, it is important to dry off to avoid chafing. It is also necessary to wipe the dirt and sand off the bottom of shoes to allow for optimal traction on the bike pedals.
Wetsuit Lubricant
If you're wearing a wetsuit for the swim portion of the race, put on wetsuit lubricant beforehand.
This keeps the fabric from rubbing the skin, specifically at the neckline. It makes swimming and the rest of the race much more comfortable.
Biking
Biking is the second leg of the triathlon race. Comfort is everything here. There is important triathlon gear made specifically to make the biking portion easier and more comfortable.
Bike Shoes
If you can afford them, shoes for biking will help you go faster on the bike and prevent slipping.
Look for shoes that have external cleats or holes built in for cleats. These ensure consistent contact with the pedals.
If you want to save time, buy shoes that don't have laces.
Helmet
Find a helmet that is lightweight, comfortable, and fitted.
A good thing to consider is finding a helmet with a shield. The shield will protect your eyes while riding.
Read our guide to choosing the best triathlon racing helmet.
Water Bottles
Prepare your bike with water bottles. It is good to have water available as much as possible.
Flat Kit
A flat kit bag has everything needed to fix a flat tire. It attaches to the bike under the seat.
If by chance you get a flat tire during the race, you'll need this to finish.
Running
The last part of the race is running. This is where you can increase your lead, catch up, or go slowly if you need to. Running triathlon gear is similar to any gear you would need for running races. Comfort is important here, too.
Running Shoes
Shoes that are designed for the way you specifically run will protect against injuries. Running shoes also help runners run more efficiently.
Visit your local running shoe store and have them find a shoe that fits your style and type of feet.
Running shoes need to be comfortable and secure. The best will be water-resistant, bend with your toes, and breathable.
Sunglasses
Sunglasses can make the running part of the race ten times more enjoyable. It will protect your eyes against sun, rain, wind, and insects.
Look for sports sunglasses that fit snuggly.
Socks
Bring socks to put on before you start running. Good running socks provide support and prevent injuries as well as blisters.
Make sure to avoid cotton socks. Go with synthetic materials that control moisture. Also, make sure the sock covers the ankle.
Start Training with Your Triathlon Gear Today
Now that you know what triathlon gear you need for training as well as the race, you can start your training.
Check out all our training tips and drills to improve your swimming, running, and cycling skills.