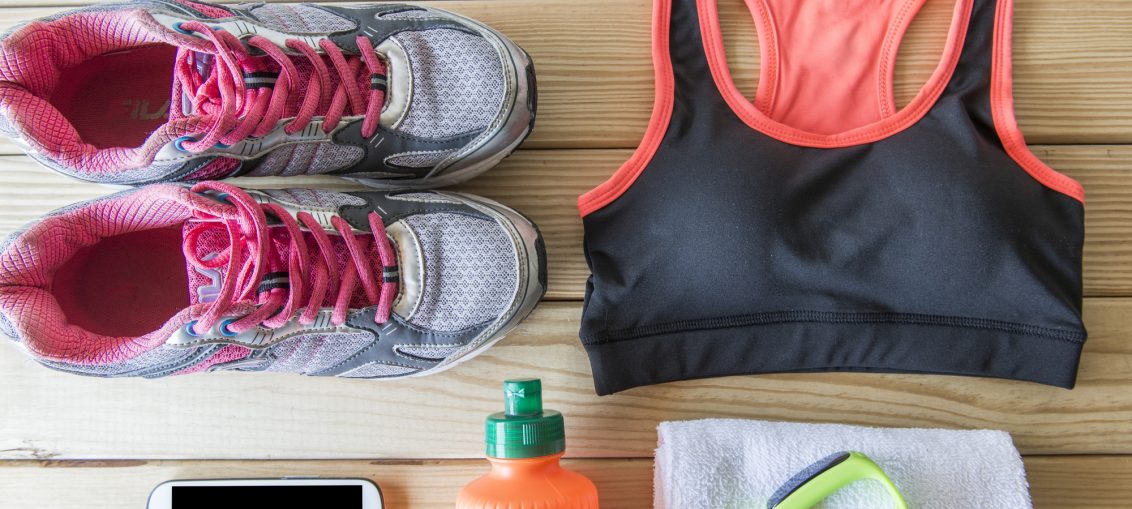 Do you love the feel of a crisp, cool winter morning's breeze as you take on your daily run?
Never let the cold weather keep you indoors because these are guaranteed to be some of your most exhilarating runs.
Outdoor exercise during the winter actually helps you burn more calories as your body works harder to raise its temperature.
Wind resistance also adds a fun little challenge to normal routines.
Don't forget about that nagging seasonal affective disorder.
Running, even during the coldest winter months, means you're not confined to small interior spaces and can still get out there and experience the world.
Let's take a look at some of the finest workout clothing that's going to help you reap the benefits of this intoxicating winter activity.
Base Layer
Let's start with the undergarments, shall we? Your base layer is going to perform double duty here.
It needs to act as your first line of defense against the cold weather while also wicking away any lingering sweat or moisture.
If you stick to a light merino wool or a synthetic blend, much like the masters at Under Armour, you'll be on your way to avoiding that chill only a heavy sweat on a cold day can bring.
Socks
Much like your base layer, make sure you put your socks to work.
As one of the most important elements of your workout clothing, they've got a couple tasks to do here.
Your socks must, first and foremost, keep everything warm and fuzzy.
But, perhaps, more importantly, they should also serve as another layer of protection against that messy slush out there on the streets.
Don't just depend on your pants to protect you from unwanted interactions with snow and moisture.
Look out for a crew length pair of socks or go bold and protect yourself all the way up to your knees.
Although this is a year-round necessity, don't forget to ensure those new socks have padding in all your high-impact areas.
Compression Pants
One of the greatest benefits of compression pants is their ability to prevent chafing.
Sweatpants aren't going to do anything to ward off the terrors of chafing if they start to slip at the waistline.
And can you imagine what a little bit of kicked up slush would do to the weight of those sweatpants?
Compression pants will protect you from any sagging due to snow or slush.
They'll also compress your legs, keeping all your muscles nice and warm.
While "less is more" isn't a theory you'd typically apply to cold weather, compression pants will act as the perfect layer of protection against cold winter winds.
The goal is to stay light on your feet while being smart about the type of material you choose.
Workout Clothing Jacket
When you're working out in the cold winter months, any ol' jacket won't do.
Of utmost importance, you want to select a workout clothing jacket with a waterproof shell.
If you can find a wind and water resistant shell with a light lining, you're definitely positioning yourself for victory.
The best part about all these thin, light layers is that, as soon as you find your stride, your core will help generate some natural warmth for you, too.
All this exercise is increasing the temperature of your muscles, helping you emit enough heat to cross that finish line.
Beanie Time
As your core works to generate some natural heat for you, let's move up to our heads.
A well-chosen beanie will trap in a lot of necessary warmth and prevent that undesirable chill from setting in.
Try to look out for a nice, light thermal fabric. The trick is to provide warmth without trapping in too much sweat up there.
Gloves
Similar to the beanie, you want to look for lightweight gloves with a softshell fabric that's, you guessed it, water repellant.
If you notice any of your top picks mentioning a little bit of wicking capability, scoop them up.
Gloves tend to be prone to a little bit of funkiness as we start to sweat throughout our run.
Like your base layer, if any elements of your workout clothes can help combat some of the lasting effects of sweat, you're definitely winning.
Sneakers
Now that you're all suited up, let's have some fun. Your running sneakers in the wintertime need to do all the usual work while putting in a little bit of overtime.
Have you ever seen that puddle coming from a mile away and judged it to be nothing major?
Sure enough, as soon as you step into it, you immediately wish you'd been able to catapult over it instead.
Turns out, it was deep enough to soak you all the way up to your shins.
Thank goodness for those knee-high socks, right?
In the wintertime, your running sneakers can't merely be light and full of support; they've also got to be superiorly waterproof.
If you can find a brand that utilizes GORE-TEX technology, start prepping your happy dance for the finish line.
These will manage to keep your feet dry without suffocating them.
Sun Care
Have you ever ventured out to the beach on a cloudy day and wondered how you came home with a massive sunburn? Those sneaky UV rays.
Well, the snow works in just the same way. It reflects the sun's harmful UV rays, running the risk of scorching your unprotected skin.
That's not even the worst of it. Can you imagine pairing that new sunburn with a little windburn? There'd be no sleeping for a few nights.
Never head off for a run without a healthy dose of sunscreen and lip balm.
The good news is, you should be relatively covered, from head to toe, and will only have to apply a small amount of sunscreen to your face!
Share the Joy of Running with Us
At Triathalon.net, we love staying on top of all the latest workout clothing trends. We never let a little cold weather keep us from making tracks.
Come join our community for triathlon training tips, health and fitness updates, and lifestyle advice.
We hope to see you out there on the trails someday!