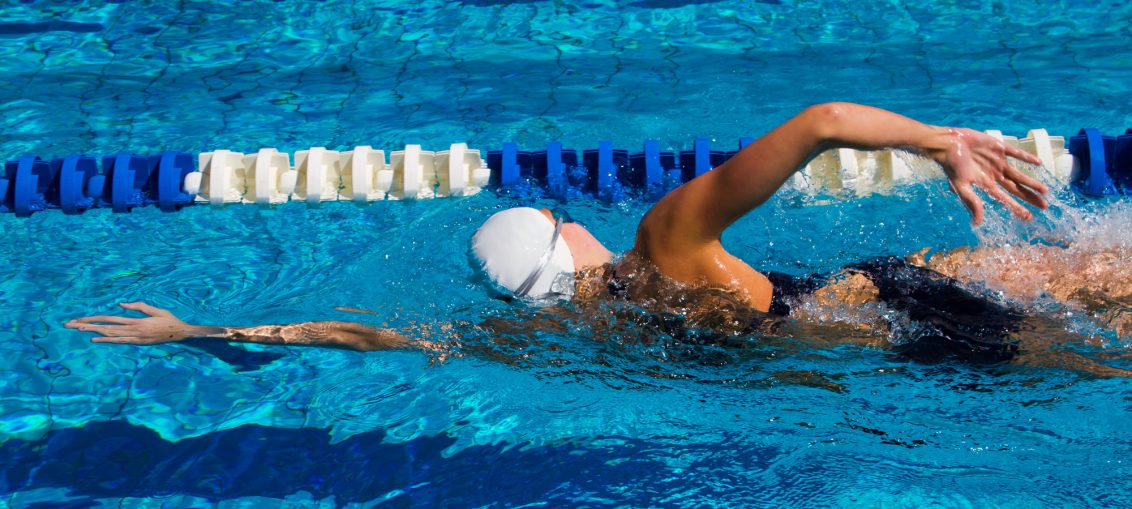 Completing a triathlon is an amazing accomplishment. You can master not one, but three types of activities. Your body and mind will be challenged as you endure training. It will be worth it after you complete the triathlon.
Most competitors state the swimming challenge is the hardest. Sure, we all know how to swim.
But can you swim long distances with maximum speed? Water provides resistance so it's hard to work your muscles and stamina to increase speed.
Before the triathlon, you should prepare for the swimming challenge. Here's a breakdown of the best swimming drills you can practice to prepare.
Fast Swim Short Distances
To become a fast swimmer, you need to start small — instead of jumping into long-distance swimming, start by swimming short distances.
But you also need to build your endurance. Swim fast and then rest. Repeat this pattern several times.
The best place to start is the pool. Pools at the gym are perfect; they're usually 25 yards in length, which is optimal when building swimming speed and endurance.
Fast swim one lap, rest and then swim another. Do this simultaneously for about a half hour.
Eventually, increase your swim time to two laps and then rest. As you start becoming more comfortable, keep increasing the amount of time you swim.
Slow Swim for Long Distances
Swimming fast for short distances will improve your speed, but swimming slow for longer periods improves your stamina. This way, you'll be able to handle longer swims and your body won't feel the need to stop.
During the duration of your workout, swim nonstop. Swim slowly and try to limit breaks. Do constant laps around the pool.
This can also be the perfect opportunity to try snorkeling or scuba diving. Learn more here.
Strength Train in the Water
The swimming portion of the triathlon requires speed and endurance, but also strength. Water has heavy resistance; you're not combating air, but pushing through waves.
Your muscles will need to be in tip-top shape to endure such a rigorous sport.
Should you lift the dumbbells? You definitely can, but your body should be accustomed to the water. Therefore, strength train in the water to improve your strength against currents and waves.
Rather than taking the dumbbells for a swim, use a resistance band. These are flexible, easy to carry, perfect for the pool, and work your muscles like nothing else.
Resistance bands will improve your strength but will also improve your flexibility — you need both when conquering the triathlon.
Time to Practice Swimming Drills
If you're not accustomed to swimming, the swimming portion of the triathlon could be difficult. But with perseverance comes success. Practice these swimming drills. Start off small and increase your endurance.
Remember to practice speed and strength as well as endurance. Don't forget to challenge yourself along the way. And always remember to rest.
Who knew a dip in the pool could bring so many benefits? When the triathlon comes, you'll be fully prepared to swim.
For more triathlon tips, visit our resources.